Happy New Year! Nothing like the New Year to give you that feeling of a fresh start and loads of possibilities. While we're all busy planning and plotting our New Year goals, there's one person who probably deserves a little more R&R than the rest of us… Hi Mom! And that's why I've dubbed this year The Year of The SheShed.
Let's be honest, Moms make the world go 'round, day in and day out, year after year. It's time to show Mom how much we appreciate her by creating a special space for her to tackle some New Year's Resolutions in peace 🙂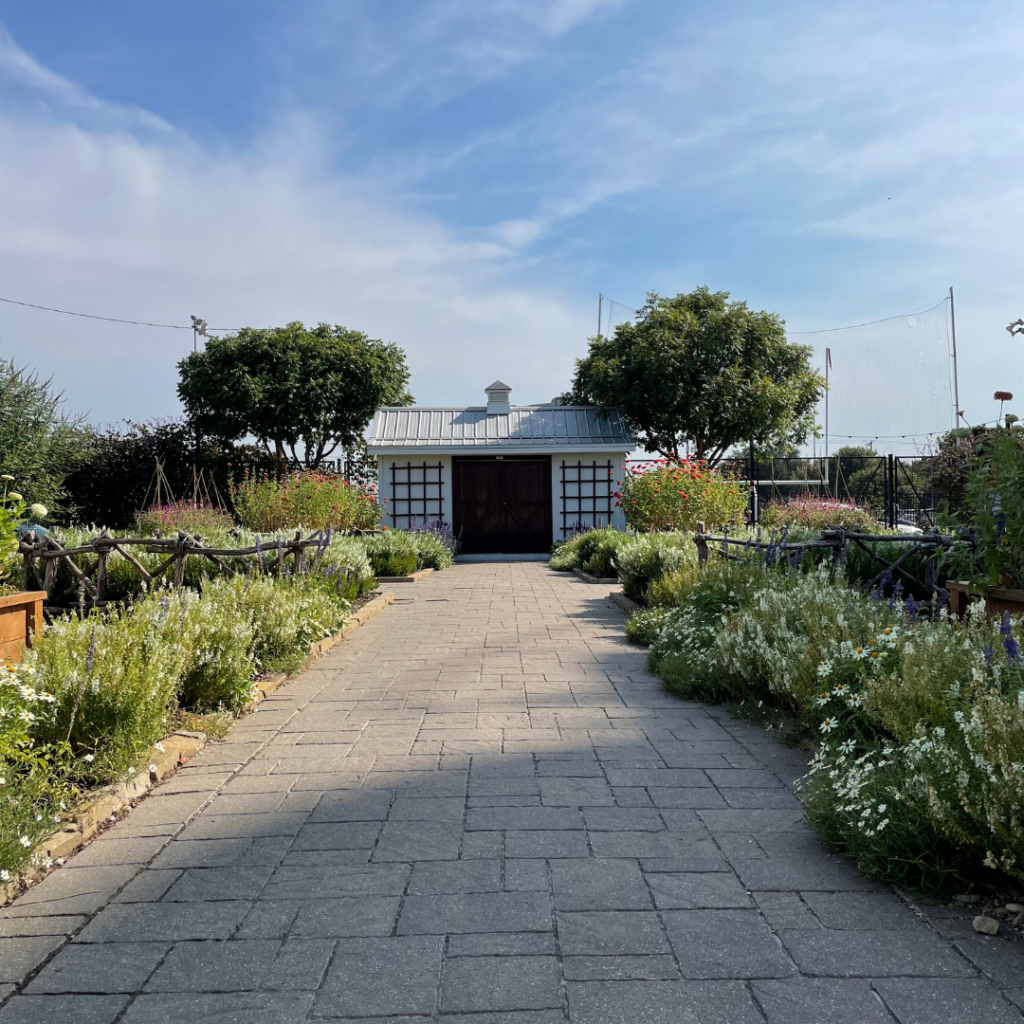 Enter: The SheShed!
With a little extra planning, you can convert a backyard shed into a space for Mom to relax, be creative, to workout – whatever it is that she wants!
Here are 3 ideas to turn a shed into a room for Mom:
1. Reading and Relaxing
It's practically magic… the moment Mom sits down, something requires her immediate attention. It's like a radar goes off, signaling the kids to ask for a snack, the dog needs to go out, the delivery driver rings the bell, all at the same time. It's uncanny!
A SheShed is mom's escape room where she can get some peace and quiet and finally finish Chapter 1 of that book (or just take a cat nap). Add an area rug, a cozy chair with a side table, a floor lamp, and some art to hang on the walls. Let the R&R begin!
2. Create and Craft
While I know Play-Doh and popsicle stick crafts are fun… it doesn't quite scratch that itch for the really creative, artsy moms. Help Mom get back to her artistic self by turning a shed into a studio that's just for her. Not only will this give her space to craft and create without anyone bugging her, but it's also a safe place to store materials and tools that aren't ok for little hands. (Trust me, twin toddlers with a Sharpie is my worst nightmare.)
Fix it up with overhead lighting, lots of shelves and storage, and a great big tabletop for crafting and painting without a fleck of Play-Doh in sight.
For more inspiration, check out our guide to converting a Shed into a Backyard Workshop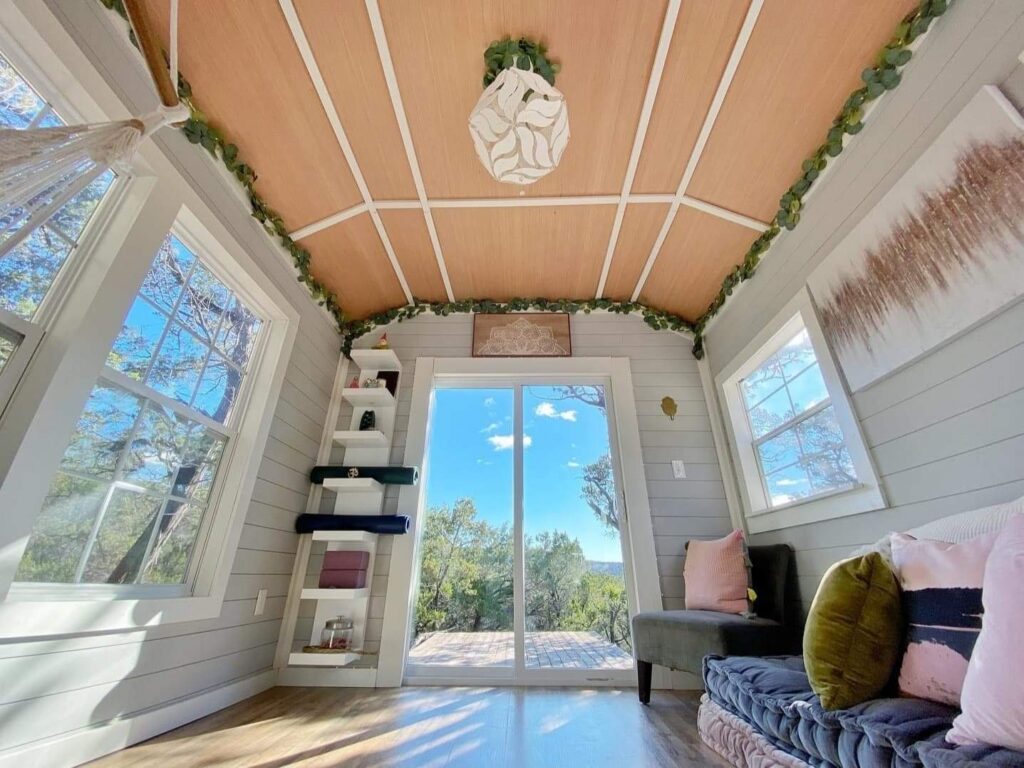 3. Workout and Cool Down
Ever try working out with kids around? It just doesn't happen! Whether you're dreaming of an at-home yoga and pilates studio or HIIT workout central, you can turn a shed into a gym by adding rubber floor mats and whatever gym equipment Mom needs: yoga mats, kettlebells and weights, a rowing machine, treadmill – you name it! And after every good workout, it's best to cool down… so don't forget a towel rack, beverage cooler stocked with water, and some snacks!
Let's make this year the Year of Mom! She more than deserves some time to herself to do whatever it is that makes her feel good, feel rested, and feel ready to tackle on her never-ending to-do list. Turning a shed into a room for Mom is an awesome way to show your gratitude for all that Moms do!
Ready to add a Mom-worthy shed to your backyard? Give us a call. We are happy to walk you through our different Shed options and even provide a FREE yard estimate so we can be sure to provide the best shed for your needs.

Click here to schedule a free Yard Evaluation or contact us by phone: (254) 537-1014.
In the comments, let me know what Mom would want most in a SheShed.