Whether you need a backyard shed for your hobby, a She Shed or Man Cave to relax in, or a place for your home office or homeschool, we've got a great selection of sizes and styles to match your personality and your budget. The best part about all of our sheds is that they are completely customizable from the paint to the windows. Check out our different shed styles built by local craftsmen here in Texas below.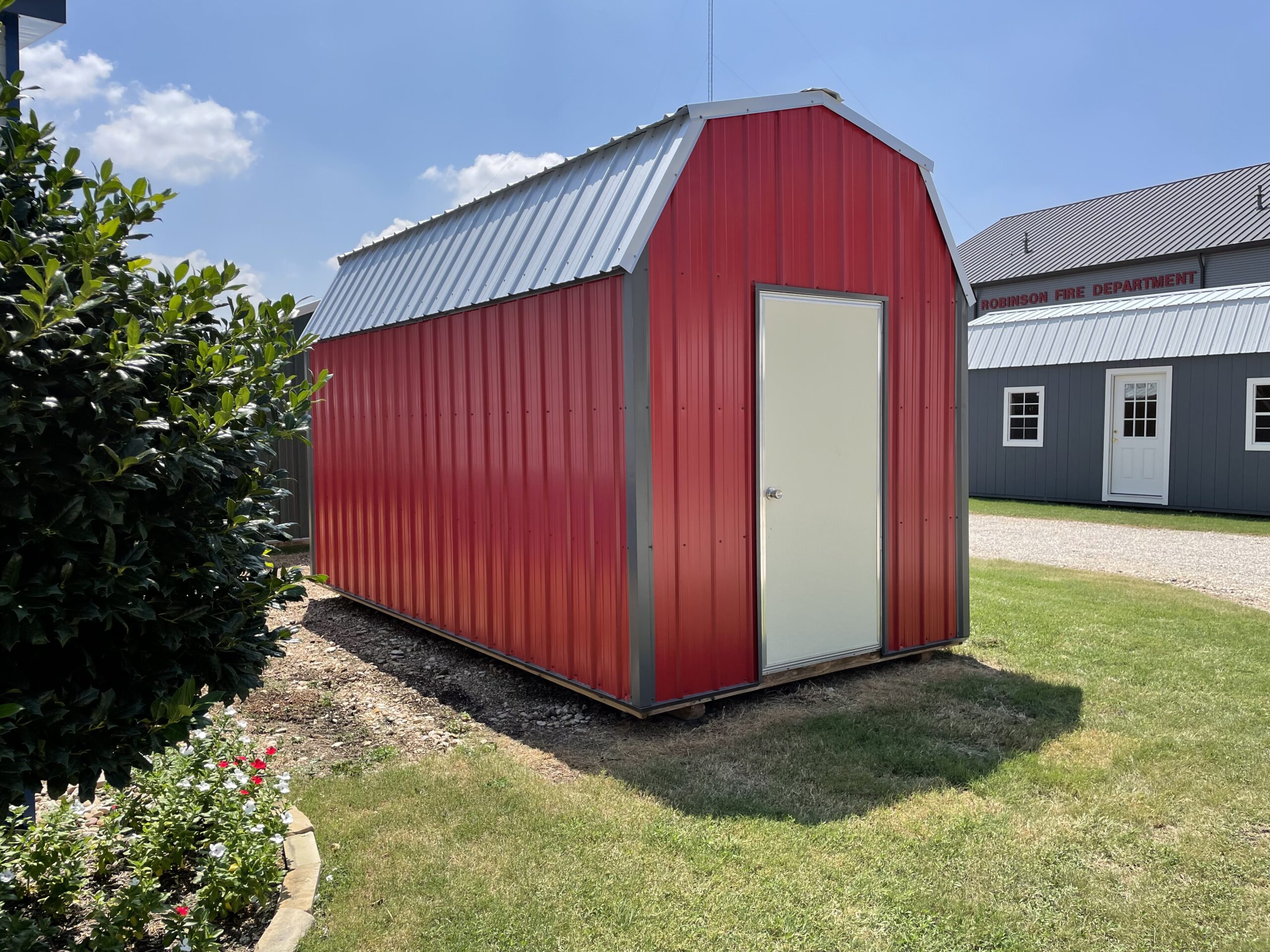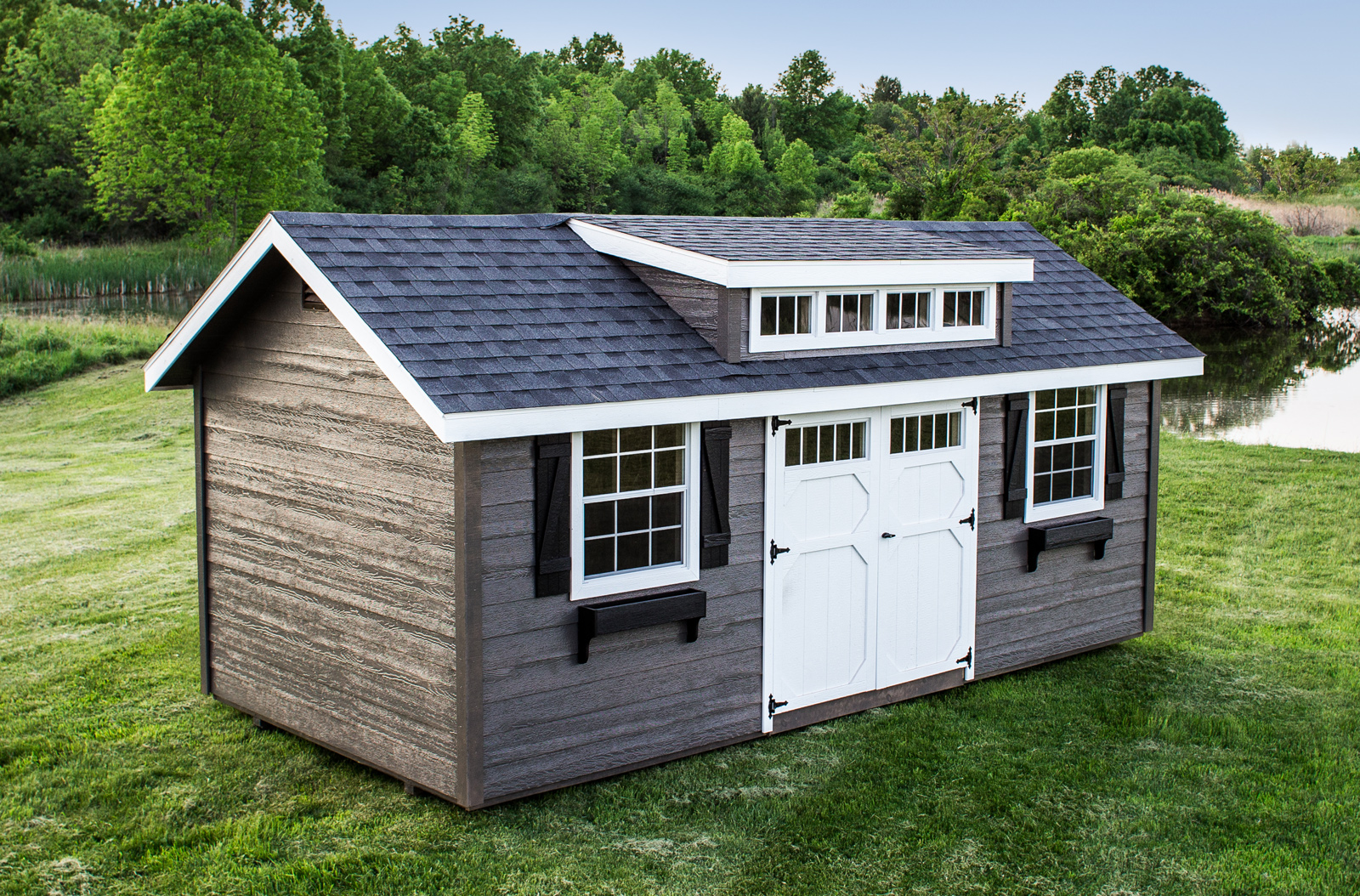 1. Outright Purchase
This is the easiest and simplest way to purchase your new coop. Place your order with a 50% down payment which can be made with check, cash, credit card or Venmo. Your balance is then due at time of install. 
2. Rent to Own from Hometowne Capital
There's no NO CREDIT CHECK so you're automatically approved. Plus, get 90 days same as cash on any playset. Choose between either a 24 or 36-month plan. Place your order with your first months' rent plus an equal security deposit and enjoy no early payoff penalties.
Our Inventory
Our custom-built storage sheds take 2-4 weeks to build. If you'd like something quicker, choose a metal or painted shed from our inventory below and get delivery in 7-10 business days!
Farm + Yard are the friendliest and easiest people to work with. When I called I spoke to Travis. He listened to my needs and gave me a recommendation that he truly felt was the best option for me. I originally called them up looking for a carport to protect my new motorcycles but after speaking with Travis he recommended a small utility building which turned out to be slightly more in price, but completely encloses my bikes and offers better protection. Payment terms and delivery were also extremely simple. I am very happy with my decision and will definitely be returning to Farm + Yard when we are ready to make another purchase! Thanks guys!
I received the best experience while shopping for my shed (turning it into a workshop). I contacted Travis many times, asking questions and researching the structures. He always got back to me right away with detailed answers. When I finally decided on which structure to buy, he was so helpful. We finalized my purchase over the phone and I ended up buying a chicken tractor too. There were other shed companies near me, but I chose Farm + Yard because of the customer service and their amazing structures. Thank you Travis and family for being so helpful and helping me choose my structure. I am SO happy with what I chose. The delivery and setup were easy and pain-free lol. They did a great job setting it up on my property. I will be back for a greenhouse soon!
FREQUENTLY ASKED QUESTIONS
Do sheds come fully assembled?
Yes – your new shed will come fully assembled. It's built in a controlled environment by skilled craftsmen. We then load it up on our truck and trailer and deliver your new coop fully assembled. 
Do you offer financing on sheds?
Yes! Through our partnership with Hometowne Capital, we offer a 24, 36, 48, and 60-month NO CREDIT CHECK Rent to Own Plan with 90 days same as cash on all our sheds.
Additionally, through our partnership with First Financial Bank, we also offer some competitive financing options including 18 months no interest with $0 down. Click the button to start the approval process.
Do I need a permit for my new shed?
Likely not, given it's a smaller structure. However, that varies by town and municipality. Check with your local code office to see what the requirements are for your location. They will provide you with an application for a permit if needed and let you know the process you need to take. If you have questions about the size and details of your structure, contact us – we'd be happy to help!
How long will it take for me to get my shed?
The time frame varies on the time of year, our current workload, and where you are located. However, typically our lead time on custom orders is 3-4 weeks and only 7-10 business days on inventory coops. At the time of your order and deposit, we will provide an approximate timeline for delivery. Give us a call anytime to ask what our current lead times are! 
What information do I need when I purchase my shed?
Working with Farm + Yard is a breeze! It's helpful to bring along a photo of the location where your structure will be placed. We're happy to chat with you over the phone or in person.
If purchasing your new shed through our no credit check Rent to Own program a 15% downpayment is required.
If your shed is financed through our bank partner there is no money down required.
If you would like to purchase your shed outright with cash, check, Venmo, or credit card a 50% downpayment is required with the balance due at the time of installation.
What is the difference between buying a shed in stock or ordering a custom one?
Our in-stock sheds are sold as is and can be delivered quicker because they are already built. Custom order takes a little longer because we will be building it with the exact colors and features you desire. However, whether you select a storage shed we already have in our inventory or order one custom-built, there is no difference in price! We're happy to deliver your dream storage shed directly from our sales center or fresh from the shop.
What kind of foundation do I need for my shed?
Since our sheds are built with pressure-treated runners, the only thing you'll need is a level spot in your yard. No special foundation prep is needed.  
How many people does it take to deliver a storage shed?
Usually, only one delivery team member will deliver your shed. As long as there is adequate clearance to get our truck and trailer in, we can get it right to the spot you want it. 
Does my storage shed come with a warranty?
Yes! The best products in the industry are used to build your shed. The painted sheds come with a 10-year warranty and the metal sheds come with a 1-year warranty.
Additionally, your new shed will come with a 1 year top to bottom manufacture warranty. Our pre-owned sheds are sold as is and do not come with a warranty.
.