Painted Wood Sheds
Create the space you need while adding value to your home with one of our premium painted wood sheds handcrafted by Leland's.
EXPLORE SHEDS
DESIGN YOUR SHED
Unique Collection of Premium Painted Sheds
Whether you need a backyard shed for your hobby, a she shed, a man cave to relax in, a place for your home office, or a homeschool room, we've got a great selection of sizes and styles to match your personality and your budget. The best part about all of our sheds is that they are completely customizable from the floor to the roof and everything in between. Check out our different shed styles below all hand built by local craftsmen at Leland's.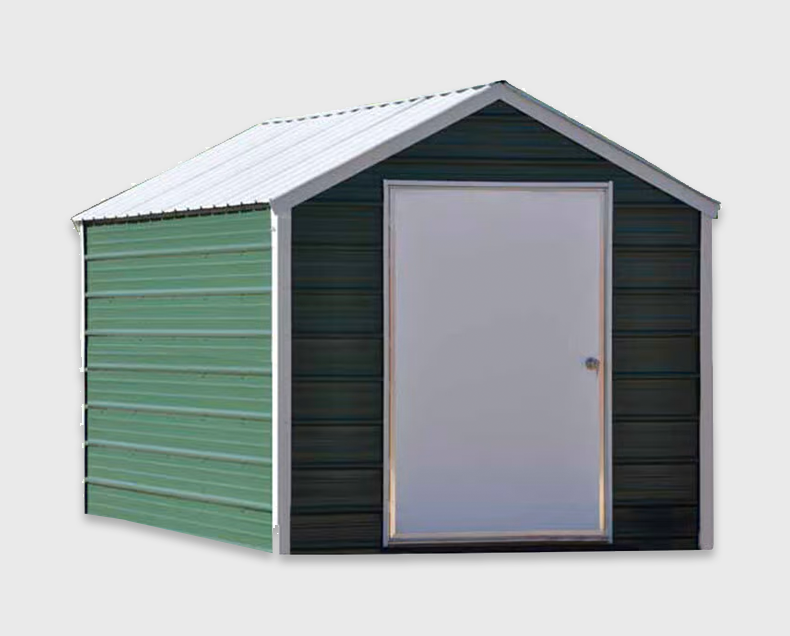 METAL SHED
Created for the same purposes as our Basic Shed, but built with metal siding for longevity for those looking for a low-maintenance storage option.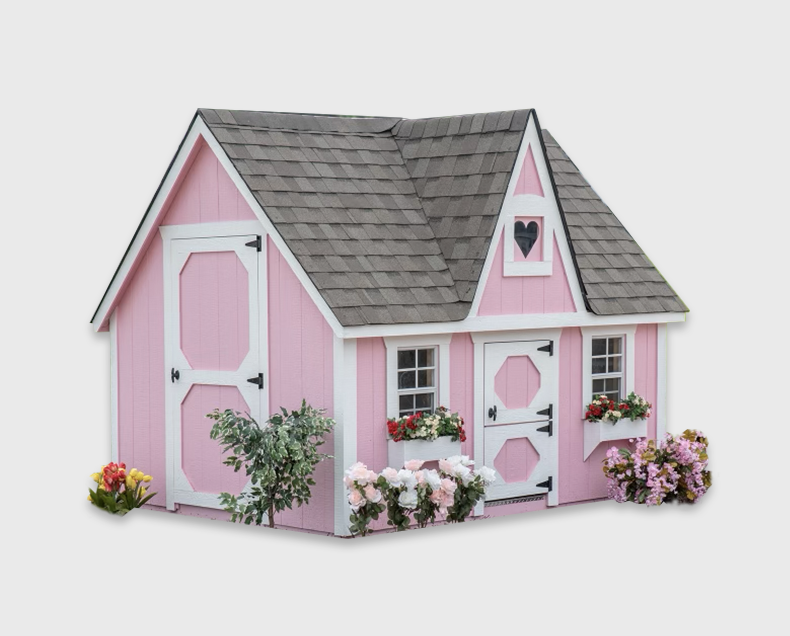 VICTORIAN PLAYHOUSE
A backyard is more than a place to play; it's where memories are made. Foster creative play for years to come and make your child's dreams come true with our quaint victorian style playhouse!
*ONLY AVAILABLE AT CHRISTMAS TIME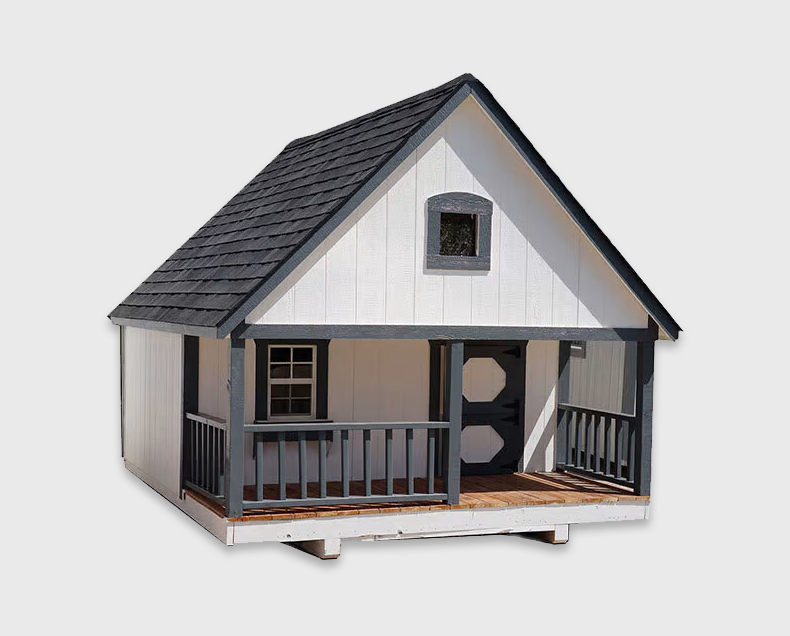 HIDEOUT PLAYHOUSE
With all of the fun features of the Victorian style, our Hideout Playhouse features an A-frame style roof and a cute porch perfect for making memories for years to come.
*ONLY AVAILABLE AT CHRISTMAS TIME
Please note that some sheds above may feature upgrades.
Build Your Own Dream Shed
Make your shed uniquely yours. Use our online 3D shed builder to customize the style, dimensions, color, and upgrades you want. 
DESIGN YOUR SHED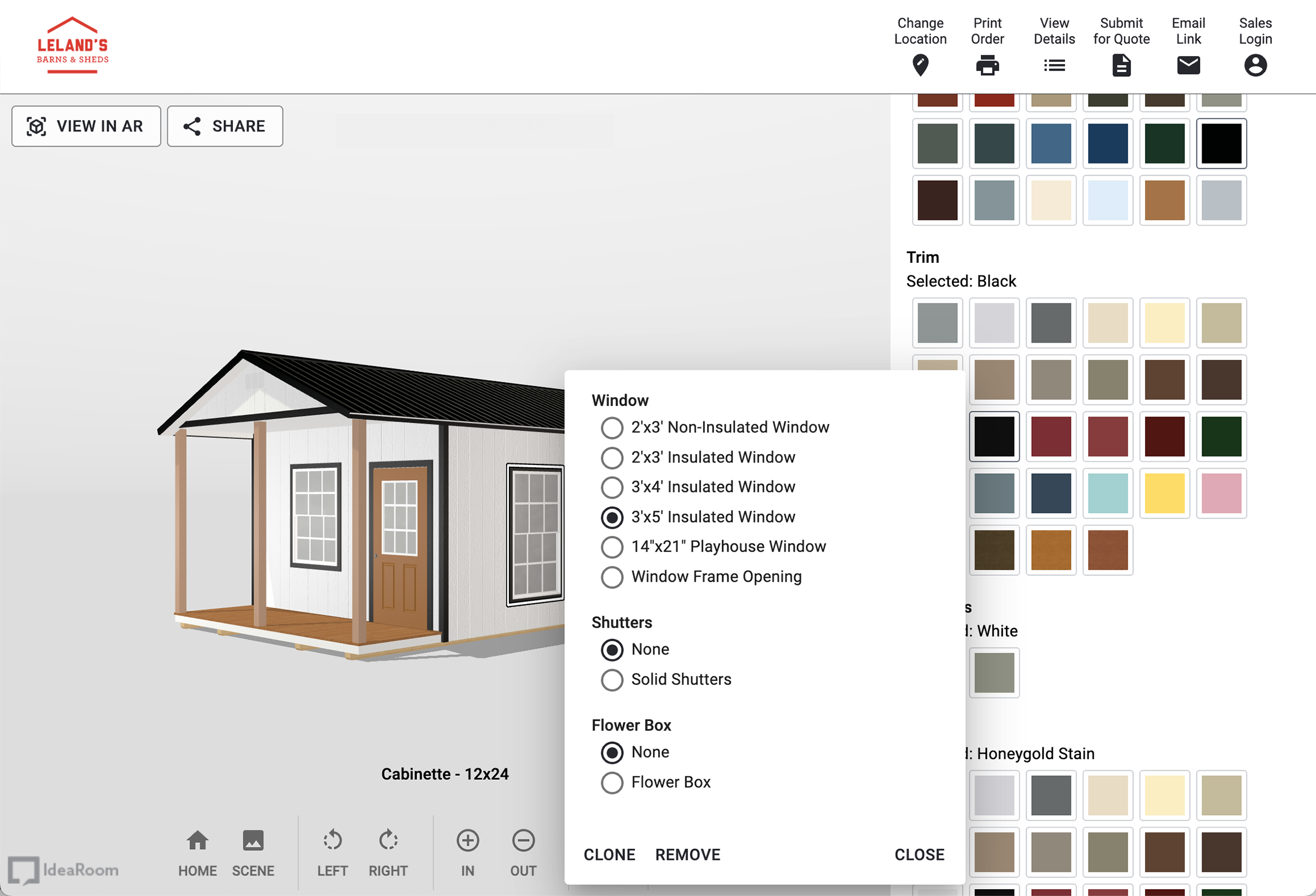 7 Quality Features That Make Our Sheds Different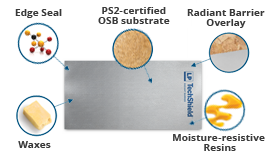 A Cooler Roof
Radiant Barrier Roof Sheathing¹ for a cooler interior.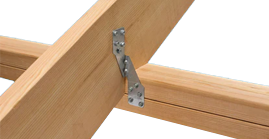 Superior Roof System
Hurricane ties¹ on every rafter and premium synthetic tarp paper with 30yr shingle or 40yr metal².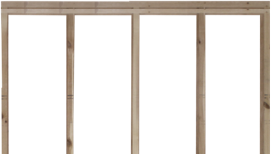 Better Framing
Premium grade lumber, 2×6′ double door & window headers, double 2×4′ top plate¹, with 16″ on center wall studs¹. 

Stronger Flooring
3/4″ BC plywood floor³ with vapor barrier installed on top of 2×6 rot and bug-resistant floor joist.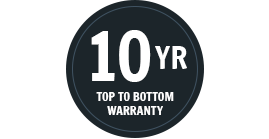 Commitment to Quality
Premium 10-year top-to-bottom manufacturer warranty⁴.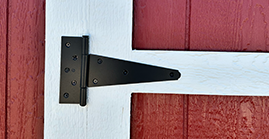 Sturdy Doors
8″ heavy-duty hinges

⁵

 and convenient drop rods.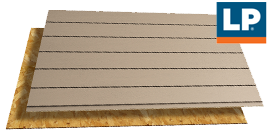 Weather Protected
Rot and bug resistant LP SmartSide siding and trim with 50yr warranty⁶.
¹ Excludes Playhouses, Greenhouse, and Metal Utility shed. ² Playhouses are only available with shingle roofs for safety. ³ The Greenhouse comes with 5/4 treated deck boards. ⁴ Playhouse, Greenhouse, Basic, and Metal Utility shed come with 3yr warranty. ⁵ Excludes Playhouse, Greenhouse, Basic, and Metal Utility.  ⁶ Metal Utility and Greenhouse are constructed with premium 40yr metal siding.
Not sure if the shed you are wanting will work in your backyard? We're here to help! We'll take a look at where you want to put your new shed, take some measurements and then let you know what your options are. 
We've partnered with AFG for rent to own options and First Financial Bank for traditional financing to make your purchasing process as stress-free as possible. Split your purchase into easy monthly payments.
EXISTING INVENTORY
Need Something Quick?
Our custom-built storage sheds take 3-5 weeks to build. If you'd like something quicker, choose a painted shed hand crafted by Leland's from our inventory below and get it delivered in 7-10 business days!
Need Something Even Quicker?
We have sheds built and ready to go with a 3-day turnaround time. Contact us to see what's available.
"We had an awesome experience purchasing our shed with Farm + Yard! They also installed it and did an amazing job! They are the BEST in the business. I would HIGHLY recommend them!"
– Ashley Munn
"They listened to my needs and gave me a recommendation that they felt was the best option for me. I originally called looking for a carport to protect my new motorcycles, but they recommended a small utility building which turned out to be slightly more in price, but completely encloses my bikes and offers better protection!"
– Michael Ruiz
"Farm+Yard was amazing to work with and helped us customize a shed that met all of our needs! We could not be happier with the quality and the timely installation!"
– Elizabeth Hodges 
"I received the best experience while shopping for my shed (turning it into a workshop). There were other shed companies near me, but I chose Farm + Yard because of the customer service and their amazing sheds. The delivery and setup were easy and pain-free. They did a great job setting it up on my property."
– Angela Santangelo
Ready to Get Started?
Interested in learning more about our painted wood sheds in stock or wanting to design your own custom shed? It all starts with a free consultation. Contact us or tap the chat button in the lower right corner of your screen to talk with a sales advisor!