Most people use eggs every day, especially for breakfast; mornings simply wouldn't be the same without eggs sizzling on the griddle. And nothing beats "farm fresh" like gathering eggs from your own coop. As children growing up, we had the chore of searching for fresh eggs. It was the only chore we looked forward to! Now so others can have that same experience, we offer chicken coops in our line of structures. With two styles, many different colors and upgrades to choose from, we have the perfect fit for you. We want you to experience the joy of having the best eggs around, the satisfaction of knowing the table scraps from your kitchen aren't wasted, and fun times gathering eggs. 
Great local business! My neighbors have a coop and are so proud of it so of course she recommended farm + yard- so we decided to go see for ourselves. After meeting them and seeing their products on site they were able to help us get the exact coop we wanted for our hens and the ordering process was SO easy. The day the coop arrived it surpassed our expectations!! We've had it for a few months now we are still 100% satisfied with our purchase. I know we will be another product from them in the future. QUALITY QUALITY QUALITY! American made with pride and EXCELLENT customer service.
Superb quality products from a family owned company that really cares. Farm + Yard takes the time to make each customer feel special. You can't go wrong with Farm + Yard if you're in the market for chicken coops or a shed. If Farm + Yard is good enough for Chip and Joanna, it's good enough for me!
Our Inventory
Our custom built chicken coops take 2-4 weeks to build. If you'd like something quicker, choose a coop from our inventory below and get delivery in 7-10 business days!
Frequently Asked Questions
Do Chicken Coops come fully assembled?
Yes – your new coop will come fully assembled. It's built in a controlled environment by skilled craftsman. We then load it up on our truck and trailer and deliver your new coop fully assembled. Once we've completed the delivery, you're ready to move your chickens into their brand new home. 
Do you offer financing on chicken coops?
Yes! Through our partnership with Hometowne Capital we offer a 24, 36, 48, and 60 month NO CREDIT CHECK Rent to Own Plan with 90 days same as cash on all our coops.
Additionally through our partnership with First Financial Bank we also offer some competitive financing options including 18 months no interest with $0 down. Click the button to start the approval process.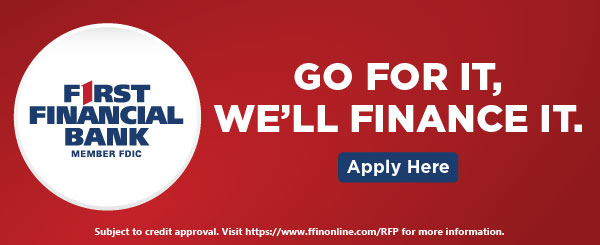 Do I need a permit for my new chicken coop?
Likely not, given it's a smaller structure. However that varies by town and municipality. Check with your local code office to see what the requirements are for your location. They will provide you with an application for a permit if needed and let you know the process you need to take. If you have questions about the size and details of your structure, contact us – we'd be happy to help!
How long will it take for me to get my chicken coop?
The time frame varies on time of year, our current workload and where you are located. However, typically our lead time on custom orders is 3-4 weeks and only 7-10 business days on inventory coops. At the time of your order and deposit, we will provide an approximate timeline for delivery. Give us a call anytime to ask what our current lead times are! 
What information do I need when I purchase my chicken coop?
Working with Farm + Yard is a breeze! Let us know how many chickens you have and which chicken coop style you prefer and we'll plan the details with you. It's helpful to bring along a photo of the location where your structure will be placed. We're happy to chat with you over the phone or in person.
If purchasing your new coop through our no credit check Rent to Own program a 15% downpayment is required.
If your coop is financed through our bank partner there is no money down required.
If you would like to purchase your coop outright with cash, check, Venmo or credit card a 50% downpayment is required with balance due at time of install.
What is the difference between buying a coop in-stock or ordering a custom one?
Our in-stock coops are sold as is and can be delivered quicker because they are already built. A custom order takes a little longer because we will be building it with the exact colors and features you desire. However, whether you select a chicken coop we already have in our inventory or order one custom built, there is no difference in price! We're happy to delivery your dream coop directly from our sales center or fresh from the shop.
What kind of foundation do I need for my coop?
Since our coops are built with pressure treated runners, the only thing you'll need is a level spot in your yard. No special foundation prep needed.  
How many people does it take to deliver a chicken coop?
Usually only one delivery team member will deliver your chicken coop. As long as there is adequate clearance to get our truck and trailer in, we can get it right to the spot you want it. 
Does my chicken coop come with a warranty?
Yes! The best products in the industry are used to build your coop. The LP Smartside siding used on all our coops comes with a 50 year warranty. The LP Smartfloor used on our floors comes with a 10 year warranty. Our metal and shingle roofs come with a 20 year warranty. 
Additionally your new coop will come with a 1 year top to bottom manufacture warranty. Our pre-owned coops are sold as is and do not come with a warranty.