Is this year flying by or what?! Soon enough we'll be talking about summer plans and July 4th barbecues! The craziest part is how fast the kids are growing up – so best to get the kids outside now. Before you know it, they'll be off doing their own thing with their friends and new activities.
If you're a parent, you know just how precious these weekends with the littles are. Family time is so important and making the weekends fun and full of outdoor exploring makes it that much more memorable!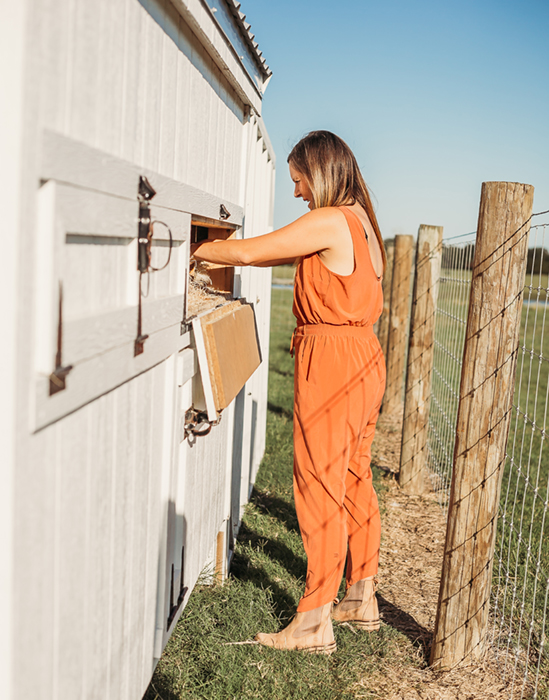 If you need a little inspiration for getting the kids outside, we have 3 quick tips just for you:
1. Yard work (but make it fun!)
If big kids hear the words "Yard Work," you're bound to hear a groan that stretches for miles. Shoot, most grown-ups let out a bit of a groan thinking about hauling mulch around the yard, too. But you know something that makes yard work a little more fun and a lot less groan-inducing? New tools and games!
Little kids love to do whatever the grown-ups and big kids are doing, so get some mini tools for them to use. Colorful shovels, a little rake, and their own gardening gloves make for a super fun afternoon for the kids, while you get all that weeding, mulching, planting off your to-do list.
We also love games in our house so we make games out of our chores as much as possible. Who can collect the biggest pile of sticks? Who can jump over the mulch bags? What's the tallest weed you can find? (Sweets and stickers also go a long way in terms of "payment.")
2. Go on a scavenger hunt
When you're ready for the real fun, try a scavenger hunt! Kids love to be observant and to be praised for their findings. Create a scavenger hunt in your own neighborhood by taking a walk around the neighborhood. Make it age-appropriate to get the whole family involved. Toddlers can pick out colors and shapes; preschool-aged kids can count cars, birds, dogs; older kids can name types of cars and specific flowers; and everyone will love spotting fun garden decor like gnomes, gazing balls, or whatever you know is popular in your neighborhood.
→ Looking for more fun ideas? We have you covered! Farm + Yard Weekend Activities
3. Host neighborhood playdates to get the kids outside
We've all been cooped up too long and the kids (and parents!) need some face-to-face interaction. Invite neighborhood families over to run around in your yard, play on the swingset, or make a chalk mural on your driveway or patio. The kids will love playing together while the grown-ups catch up after a long winter. We have lots of ideas about how to plan the perfect playdate and make your yard the perfect place to host neighborhood get-togethers.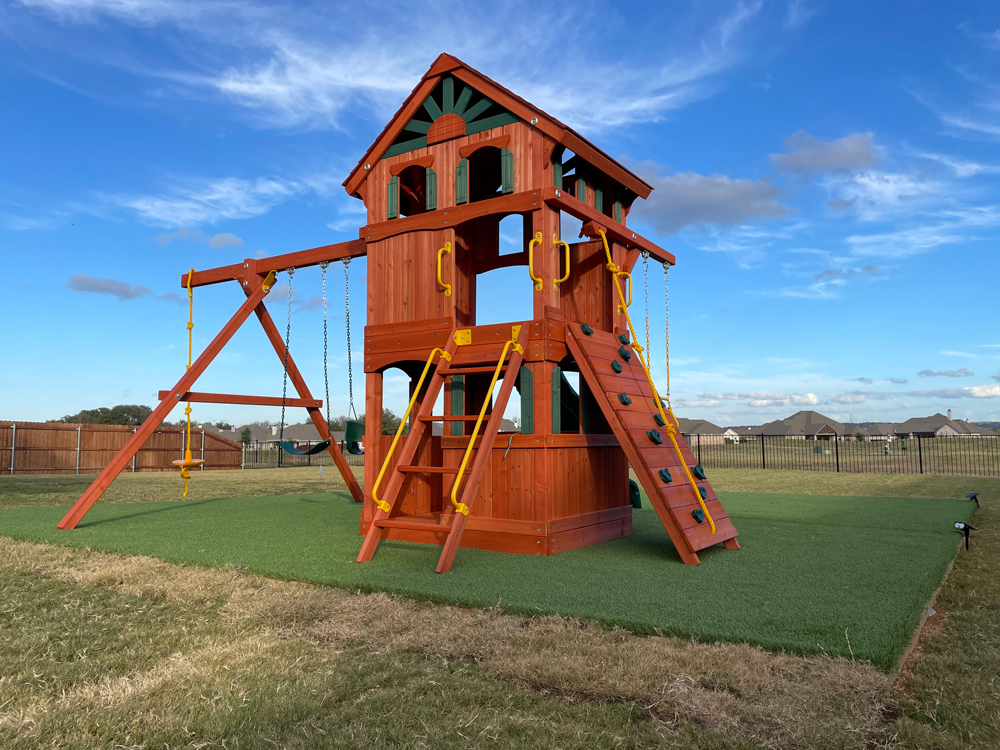 If you're ready to spruce up your backyard for hosting, playing, or just relaxing, we can help! We have lots of options (and ideas!) that will help you create the perfect outdoor setting: from playsets to outdoor furniture to sheds to store it all.
Sometimes it's hard to know what will work in your yard. That's why we offer a FREE yard evaluation so you can be sure that everything works for your exact situation. Click here to schedule a free Yard Evaluation or contact us by phone: (254) 537-1014.