Can you feel that warm breeze starting to blow through? The winter chill is shaking off and Spring will be budding in Central Texas in no time. This means it's time to get your backyard ready and beautify your yard!
We can't wait to go play in all the great parks around here, cheer on Baylor's baseball team, and enjoy our very own patio and yard with family and friends. But before we start making too many social plans, we've got some backyard spring cleaning to get to.
If you're counting the days down until you can host neighborhood get-togethers, family celebrations, and regular ol' playdates, it's the perfect time to beautify your yard and check off that backyard spring cleaning list.
Here are 3 ways to beautify your yard:
1. Clean your patio and outdoor furniture
Before anyone can come over to enjoy the beautiful weather (and your beautiful yard) you need to have a comfortable, clean space for folks to sit, snack, and socialize. Start by dragging your outdoor furniture into the yard and giving it a quick wash with a mild detergent to get off any grime that piled on over the winter. Then, while your patio is cleared of furniture, give it a good sweep and consider power-washing – the before and after will amaze you!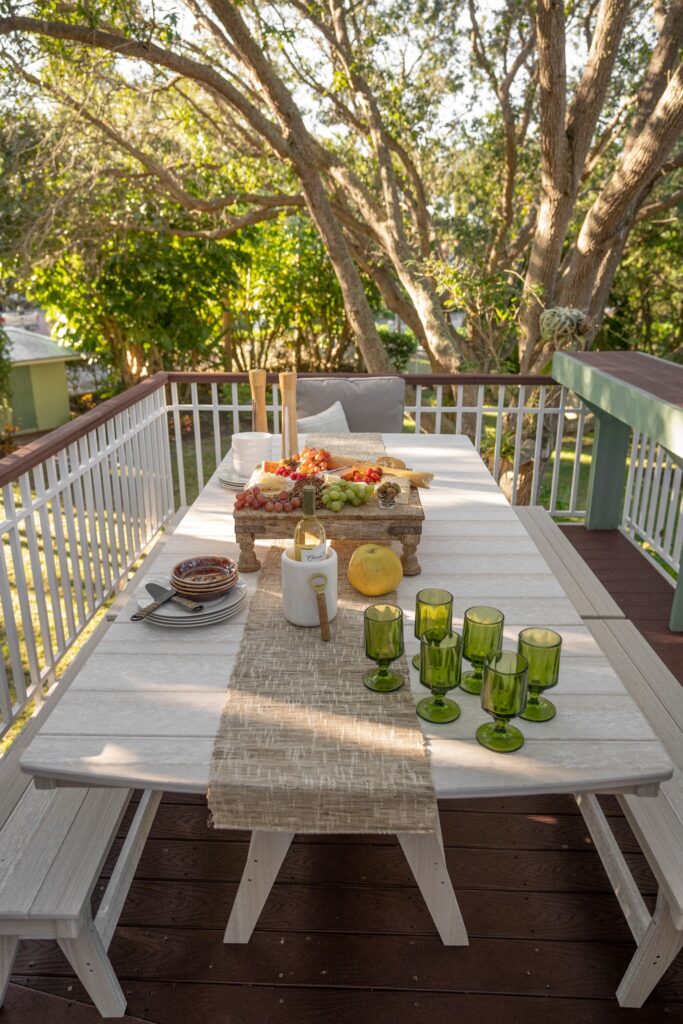 Want more tips about creating a great patio and outdoor living space? Read on, friends! → Make the most of your Outdoor Living Space
2. Add landscaping, plants, and flowers
From a handful of pots and hanging baskets to garden beds bursting with flowers and shrubs, plants and flowers create instant beauty for your patio and yard. If you're planning your spring garden, you're probably way ahead of me here but there's still plenty of time to plant flowers and add some greenery. For your patio, choose pots of various sizes and fill them with a mixture of flowers, herbs, and hardy plants. (Bonus points for pots with fun colors and shapes!) Whatever you choose, planting beautiful things will instantly make you want to be outside more.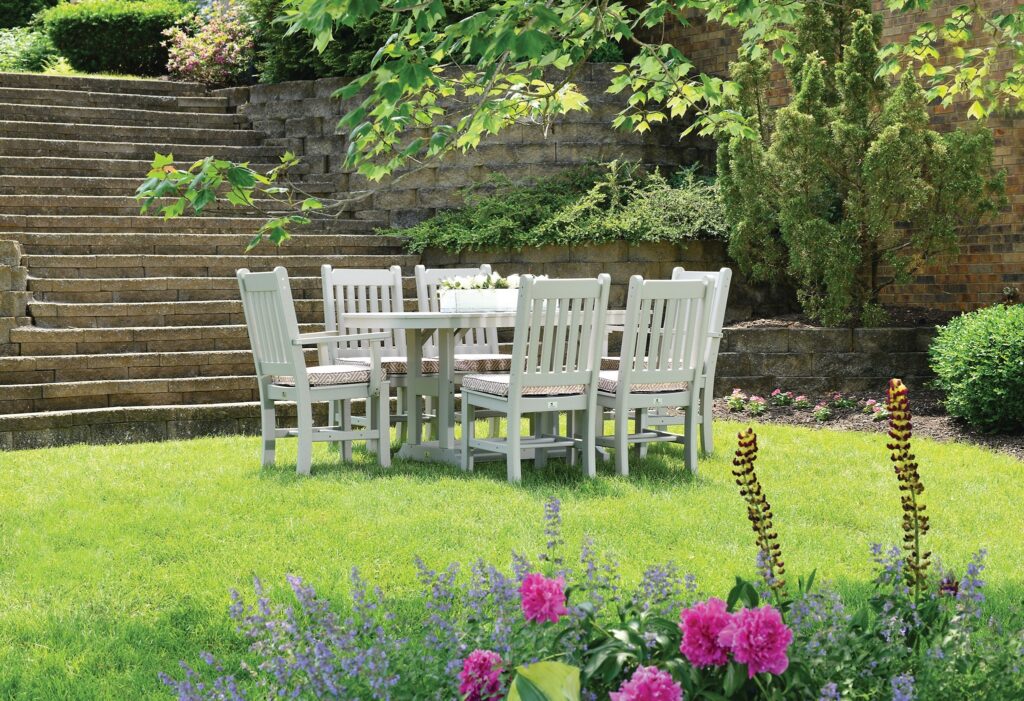 3. Tidy up with your family
When the kids are outside, so are you! Get everyone involved with tidying up the yard. If your kids are big enough, you can make a game or competition out of almost anything. See who can make the biggest stack of outdoor furniture cushions (while you clean the furniture) or find the biggest rock in the yard (while you clear sticks and any debris) or dig for worms (while you clean up flower beds and measure for mulch). The more you keep the kids engaged, the more you can get done, too!
If you haven't noticed, we love to spend time with our family outside! If you need a little inspiration on outdoor activities, here are a few ideas: → Backyard Summer Activities for Kids
A beautiful yard and freshened-up patio create an inviting outdoor living space for you and your family to relax, play, and spend time with one another. If your backyard or patio needs a little extra love this Spring, we have a wide variety of outdoor furniture, playsets, and more to help create your dream backyard. Take a look through our website, stop in our store, or give us a call – we love helping our customers find exactly what they're looking for.
Sometimes it's hard to know what will fit perfectly in your yard: maybe new backyard furniture to beautify your yard. We offer a FREE yard evaluation so you can be sure everything works for your situation.
Click here to schedule a free Yard Evaluation or contact us by phone: (254) 537-1014.