Are you ready to get started on all those big plans for your yard? Maybe a storage shed for all your yard equipment or new office…or how about a chicken coop for farm-fresh eggs every day…or a playset so the kids can burn some energy outside. A yard evaluation is important, and there are few things you need to know to make sure (1) you're prepared to have our people come meet your people, and (2) that that picture in your mind can actually become a reality. 
Whatever your dream, we want to help! But first, let's schedule a Free Yard Evaluation to make sure what you're dreaming of can come true.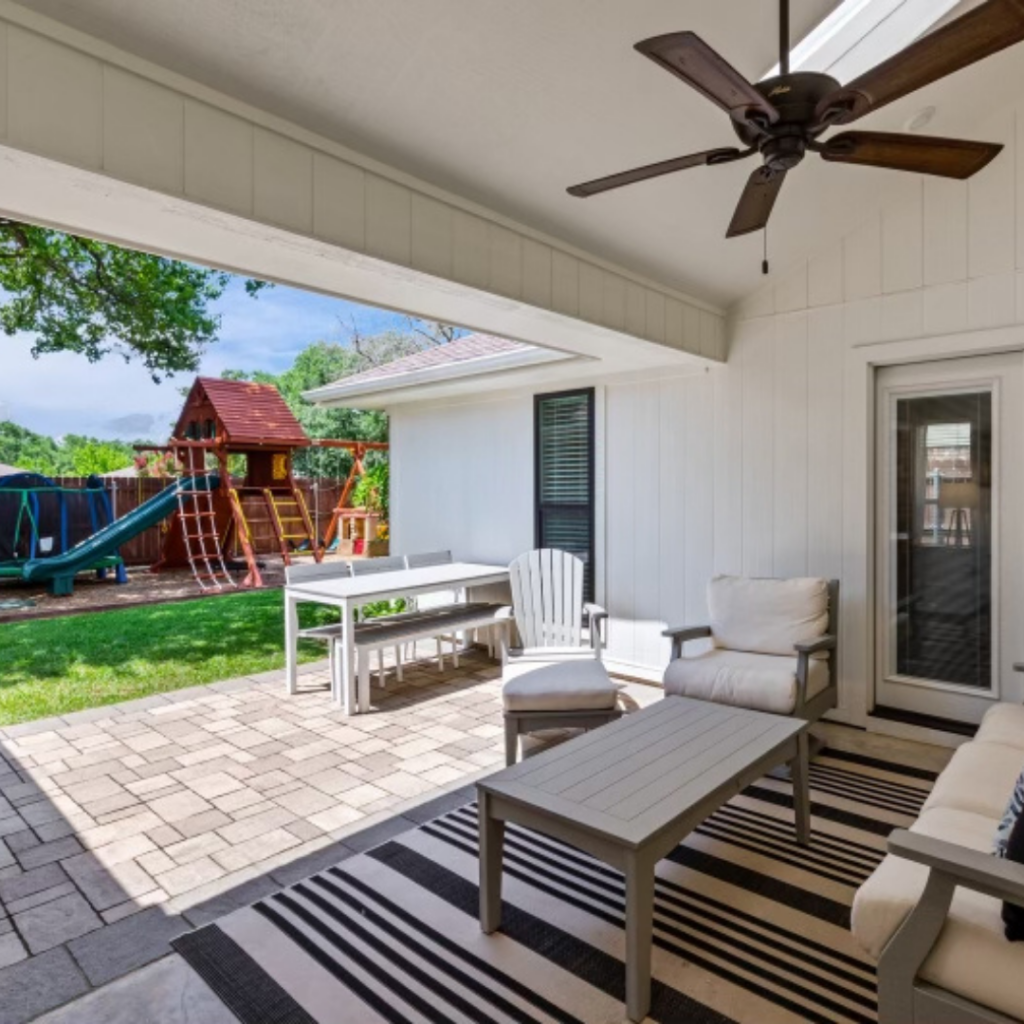 Below we're answering some of our most frequently asked questions about our Free Yard Evaluation: from what to expect to scheduling to preparation.
If you have a question that's not included below, give us a call at (254) 537-1014 and we'll be happy to walk you through it.
Now without further ado… an FAQ about Free Yard Evaluations.
What is a Free Yard Evaluation?
A free yard evaluation is a complimentary service we offer to make sure that the backyard structure you have in mind will work on your property. On a scheduled date, someone from our team will come out to your property to take a look around and determine if that specific structure is a good fit for your space.
Do I have to schedule a Free Yard Evaluation?
Not necessarily. We offer this service for any large structure we sell to ensure that our products – from storage sheds to playsets to chicken coops – so that the item can be placed on solid, even ground (ex: no steep hills) and that there is enough room (ex: kids won't swing into your fence). We take into account telephone wires and other non-movable pieces around the property.
If you have a wide-open space, you don't need a yard evaluation.
How long does the Free Yard Evaluation take?
We can typically tell within 10-15 minutes what will fit and what will not. Easy peasy and out of your hair!
What do I need to do before the yard evaluation?
Before your Free Yard Evaluation, decide what specific product(s) you would like to have installed and where you want it placed. On the day of the Free Yard Evaluation, please be home and make sure the location where you want your structure is accessible and free of debris. Also, please know where any sprinkler heads, gas lines, power lines, septic tanks/lines are located.
Is it ok if the dog/kids/stray cat are running around?
Sure, we love animals and kids! Just make sure kids are supervised by an adult and dogs won't be spooked by a stranger in the yard 🙂
IMPORTANT:
Having us come out to do a yard evaluation allows us to know exactly what size building will fit and what you need to do to get ready for delivery day. However, at the end of the day, it's your responsibility to have the site prepared for Farm + Yard to deliver the structure.
Ready to set up your FREE Yard Evaluation? Click here or call (254) 537-1014 to schedule.