Can you believe that just last week it snowed…in TEXAS! And now we're talking about getting the greenhouse ready.
What is happening?
Where am I right now?
If you're living anywhere near us in Robinson, TX, you know spring is coming soon. We are in Growing Zone 8A, which means we are blessed with a very long growing season. Yes, a long growing season means weeks and weeks of tomatoes, but that also means that the planning period is short.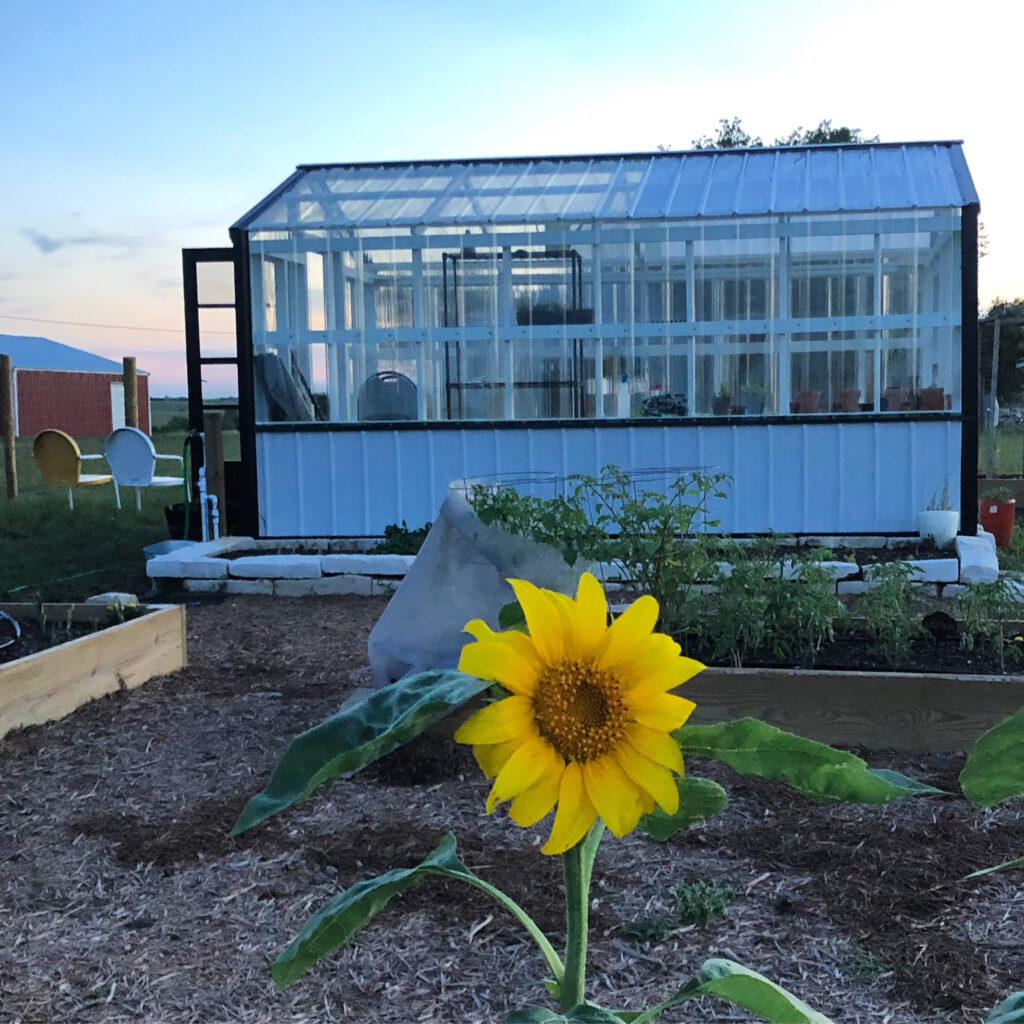 And, by "short," I mean about 50 days. It's predicted that our last frost date is March 15.
FIFTY DAYS, FRIENDS.
Fifty days is not a lot of time to get ready for spring. Just when I thought the time spent mowing the grass was gone, it's coming back. And, my wife says I can't assign this chore to my son for "safety reasons." (Ok fine. He's only 2 years old. Maybe his twin sister is ready.)
It's a special moment when you're in your own backyard, tending to your own garden, and providing good food for your own family. It might seem like the best thing to do is to curl up on the couch and watch sports #GoBears, but we've got work to do. We need to get the greenhouse ready for spring.
Here are the 3 best ways to get your greenhouse ready for your spring garden:
1. Clean it out
If you're anything like me, you're a piler. You pile mail. You pile up clothes that can be worn again before they're washed. And, you've piled extra stuff in the greenhouse. There are stacks of pots, seed starting trays, dirty buckets, and half-used bags of soil.
Empty out the leftover, dried soil from the reusable trays. Clean up the dust and cobwebs. Throw the trash away. Give it a good sweeping.
Clean. The. Glass.
Check the ventilation windows. Open up the doors and let some fresh air in. Creating a clean space will make you more excited to do the hard work.
2. Wash it out
Did you wash your seed trays and pots last year? I didn't think so.
Use hot soapy water to wash everything thoroughly. I know it's tedious, but there is a risk of giving your plants a disease from the leftover rot and mold and gross soil. It would be a shame if your hard work and time and effort into starting plants were wasted because the equipment was dirty.
3. Creating a potting station
Now that everything is cleaned and sanitized and ready to go, it's time for the fun part: create a functional potting station.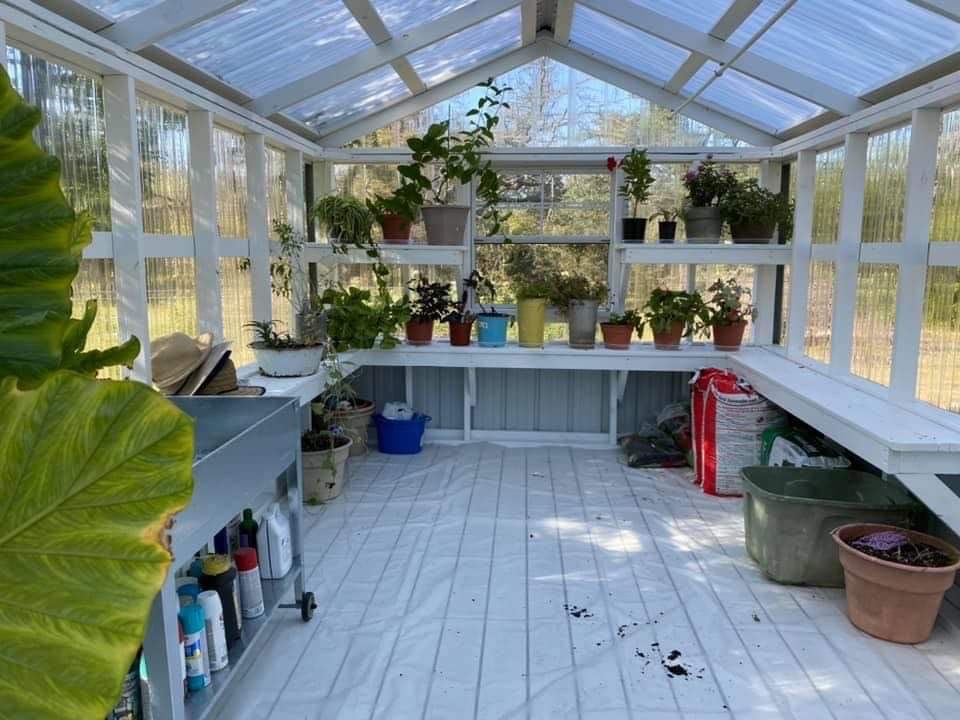 A functional potting station has everything you need to get your yard and your garden ready for the spring. Make sure everything is in arms' reach: tools, fresh soil and compost, water for the plants, water for you, seeds, notebooks with plans, a pen, happy music, and fresh air.
Make a note on your calendar for March 15, the estimated last frost date.
Raise your hand if you need a greenhouse!
Most people do!
Having a greenhouse gives you the extra peace of mind knowing where your food comes from and controlling what you eat…even if grocery stores get sparse. A greenhouse extends the life of your growing season, provides shelter from the elements, and is a great place for storage.
Plus, you'll reap more than delicious tomatoes – there's a special joy that comes from tending to your own garden and picking food that YOU grew. And it all starts in your greenhouse.
A yard evaluation will tell you if you can have a
greenhouse in your backyard!
Sometimes it's hard to know what will fit perfectly in your yard. We offer a FREE yard evaluation so you can be sure you have the perfect spot for your new greenhouse.
Click here to schedule a free Yard Evaluation or contact us by phone: (254) 537-1014.

In the comments below, tell me why you need a greenhouse?
Do you need a place to start seeds? Do you need an escape from the family in your She Shed? Let me know!