Springtime is near! And what says SPRING more than the sound of baby chicks? Don't worry – finding and caring for half-dozen baby chicks in Waco are much easier to care for than twin toddlers… who can't wait to get outside every morning to play on their backyard swing set! Plus, baby chicks are easy to maintain, adorable (until they reach those awkward chicken teenage years), and pet-friendly. They're the perfect addition to any backyard!
Are you looking for a backyard flock of egg layers or registered, rare, prize-winning hens? Either way, it's a beautiful thing to be a little more sustainable and to know where your food comes from. Let's talk about how easy it is to find baby chicks in Waco – perfect for a backyard flock.
Related post:: Why Chickens Need a Coop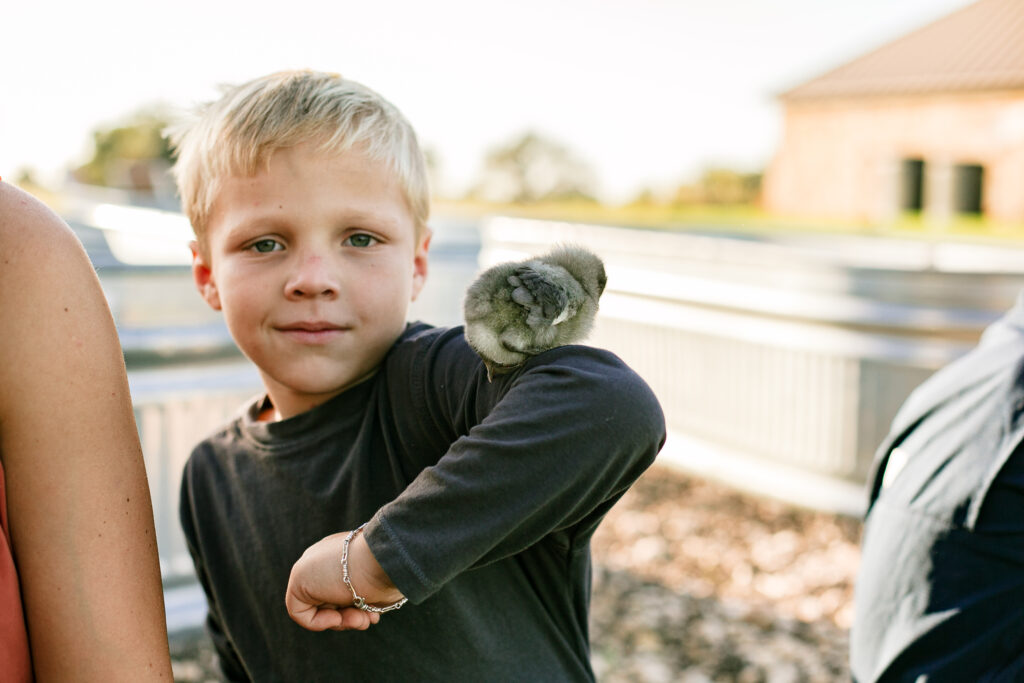 Where to get baby chicks in Waco
1. Local farmer
We have a mission in our house to ALWAYS SUPPORT LOCAL! As an added bonus, many small farms offer advice at the time of purchase and in the future. Small farms are proud of their farming practices and they care about their flock!
2. Craigslist
Is Craigslist still a thing? Yes, it's a good place to find everything you didn't know you never needed! Simply search your neighborhood to see what's available right in your own backyard. Offer to pick up your chicks at their location, so you can do a quick, visual inspection to make sure your future egg-layers come from a clean and healthy home.
3. Ask around at the farmers market
If you're already spending your Saturday mornings at the farmer's markets, start up a conversation with a few of the egg-sellers. They already have chickens and are more than willing to answer your chicken question. They are experts! You'll also find a built-in network of future friends who are glad to help you every step of the way from choosing the right chicken coop to becoming a "chicken tender." (See what I did there. LOL)
4. A local Facebook group
There's a Facebook group for every hobby! Just search for "baby chicks in Waco" and you'll find something.
You'll find many recommendations, sellers, and reviews here. Also, a Facebook group is a great place to ask questions and search frequently asked topics. Don't forget that these groups are also a great place to chat with your neighbors about local ordinances. No roosters? Sorry, Cluck Norris. No boys allowed!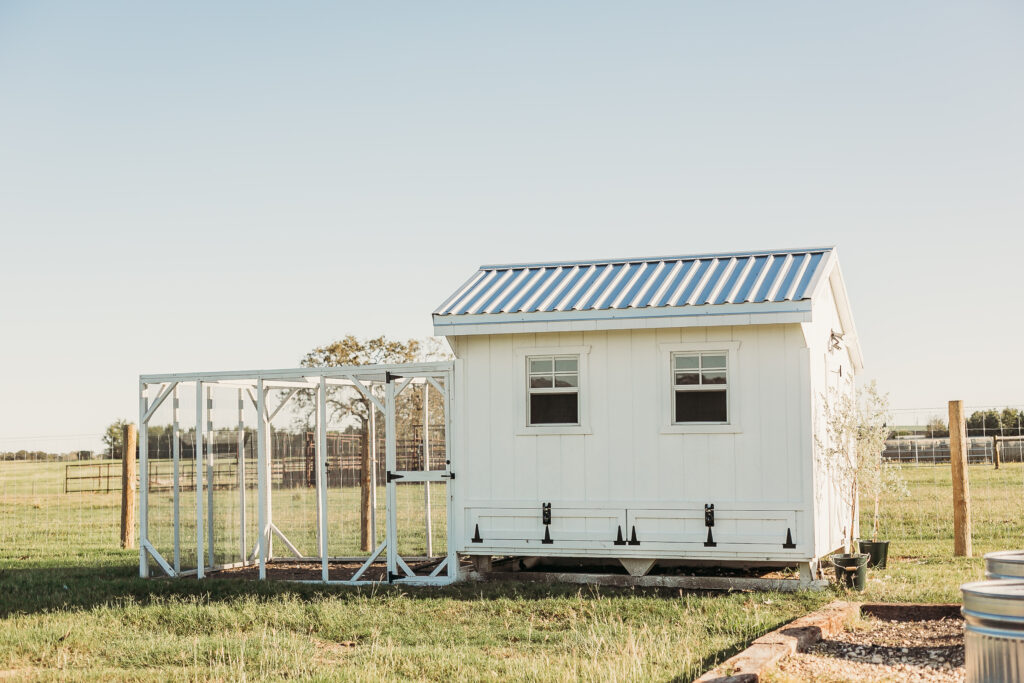 5. A local hatchery
Are you too impatient to wait for eggs? Intimated by accidentally coming home with a rooster? Consider getting some starter pullets instead of chicks. Starter pullets are female chickens over 4 weeks old who will grow into laying hens. No need to worry about your Hennifer ending up being a Gregory Peck instead!
6. Your local feed store
Local feed stores are going to be your go-to place to get supplies and to chat with the very knowledgeable employees about the best way to care for baby chicks. Here are a few great local options.
Bar None Country Store carries animal feed, western clothing, horse tack & accessories, jewelry, pest control, plumbing hardware, tools and more!
7991 Hwy 6, Waco, TX 76712
| | |
| --- | --- |
| Sunday | 8AM–6PM |
| Monday | 8AM–6:30PM |
| Tuesday | 8AM–6:30PM |
| Wednesday | 8AM–6:30PM |
| Thursday | 8AM–6:30PM |
| Friday | 8AM–6:30PM |
| Saturday | 8AM–6PM |
Brazos provides the best selection of premium pet foods, pet supplies, tack, livestock supplies, farm supplies and wildlife supplies.
1505 La Salle Ave, Waco, TX 76706
| | |
| --- | --- |
| Sunday | Closed |
| Monday | 8AM–6PM |
| Tuesday | 8AM–6PM |
| Wednesday | 8AM–6PM |
| Thursday | 8AM–6PM |
| Friday | 8AM–6PM |
| Saturday | 8AM–5PM |
Orscheln Farm and Home has supplies in Farm, Livestock, Automotive, Wildlife, Clothing, Footwear, Lawn and Garden, Pet Care, Tires and Batteries
2701 S Jack Kultgen Expy, Waco, TX 76706
| | |
| --- | --- |
| Sunday | 9AM–6PM |
| Monday | 8AM–8PM |
| Tuesday | 8AM–8PM |
| Wednesday | 8AM–8PM |
| Thursday | 8AM–8PM |
| Friday | 8AM–8PM |
| Saturday | 8AM–8PM |
Family owned and operated farm and feed store for over 30 years. They carry a large selection of farm and bulk feed supplies.
1701 S Loop 340, Waco, TX 76706
| | |
| --- | --- |
| Tuesday | 7:30AM–6PM |
| Wednesday | 7:30AM–6PM |
| Thursday | 7:30AM–6PM |
| Friday | 7:30AM–6PM |
| Saturday | 7:30AM–5PM |
| Sunday | Closed |
| Monday | 7:30AM–6PM |
A yard evaluation will tell you where to put a
chicken coop in your backyard!
Sometimes it's hard to know what will fit perfectly in your yard. We offer a FREE yard evaluation so you can be sure you have the perfect spot for a safe chicken coop.
Click here to schedule a free Yard Evaluation or contact us by phone: (254) 537-1014.

Why is having backyard chickens important to you?
Are you most looking forward to the fresh eggs? Or is the idea of living a more sustainable life and knowing where your food comes from more important?
Let us know in the comments!