When we're out walking through our neighborhood, we love to see the variety of styles and decor on display. Some neighbors keep things mighty simple but others go all out celebrating each season and holiday. Your perfect fall front porch is the first impression neighbors, family, and friends have of your home. Keeping it tidy and laying out a Welcome mat are basics all year round but the real fun starts with seasonal decorating. Adding a few extras, like fall flowers, pumpkins, and gourds, and dressing up your porch furniture, creates an inviting and warm ambiance.
Ready to create the perfect fall front porch? Start with these fall decorating tips.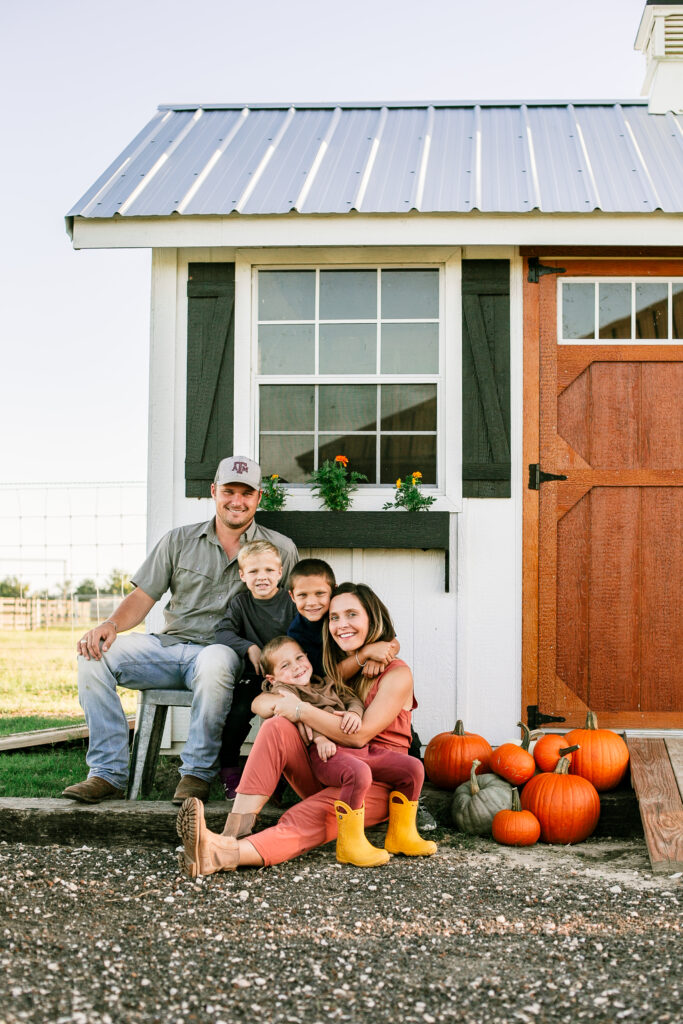 Fall flowers
As the seasons change, so do your plants. Plan a day to swap out your flower pots or add some autumn ornamentals to your flower beds. We love Mums because they come in a wide variety of colors and are densely covered in flowers when in full bloom, making them a perfect potted plant for your front porch. Black-eyed-susans, Dahlias, Asters, and Cosmos are bright and cheerful flowers that add different heights and colors to your garden or pots. Mix and match for a fun autumn bouquet — right on your front porch!
Pro tip: Want a unique pot? Use a pumpkin! Clean out a pumpkin and use it as a pot for mums, purple cabbage, and other fall plants.
Pumpkins, gourds, and hay bales — oh, my!
We couldn't rightly write a fall decor post without including the stars of the season: pumpkins, gourds, and hay bales! Decoratively display some of your pumpkin patch hauls on your front porch and use a hay bale to create a shelf and focal point. Pile decorative gourds into a large basket or a pot turned on its side.
Pro Tip: When you're finished with the hay bale, use the hay to cover the beds in your garden. This will protect your gardens until it's time to re-plant. #NothingGoesToWaste
Cozy accents
Accents pull it all together to round out your fall front porch decor. Switch the seat cushions on your front porch furniture for Fall colors or patterns and drape a flannel blanket over chairs or a bench. Adding a lantern on a small table will cast an inviting light to welcome friends and provide the perfect ambiance for conversation.
Pro tip: Keep an attractive storage bin with a lid squirreled away on your porch for storing blankets and cushions in rainy weather to keep them in good condition and stave off critters.
Front porch decorating goes way beyond a pumpkin or two. Adding a few extra elements and accents will create an inviting feel that beckons friends and family to come over, grab a seat, and enjoy a mug of cider.
If you're looking for new front porch furniture, take a look at our catalog of poly furniture. It's built for all weather conditions but, most importantly, each piece is incredibly comfortable.

Check it out and let us know if we can help! Click here to schedule a free evaluation or contact us by phone: (254) 537-1014.
Are you displaying carved pumpkins on your front porch?
Let us know what designs you're planning!