The added height of the Standard RV Cover make it ideal for tall vehicles like boats, trucks, and of course–your RV! Not only will your RV or camper be protected from hail and rain but you'll also keep it a whole lot cooler during the summer.
And best of all, it's right there on your property, which means you won't have to run across town when you want to load up and head out on your next adventure!
Sizes Available: 18×21 – 24×41 [Check out the 2019 pricing guide]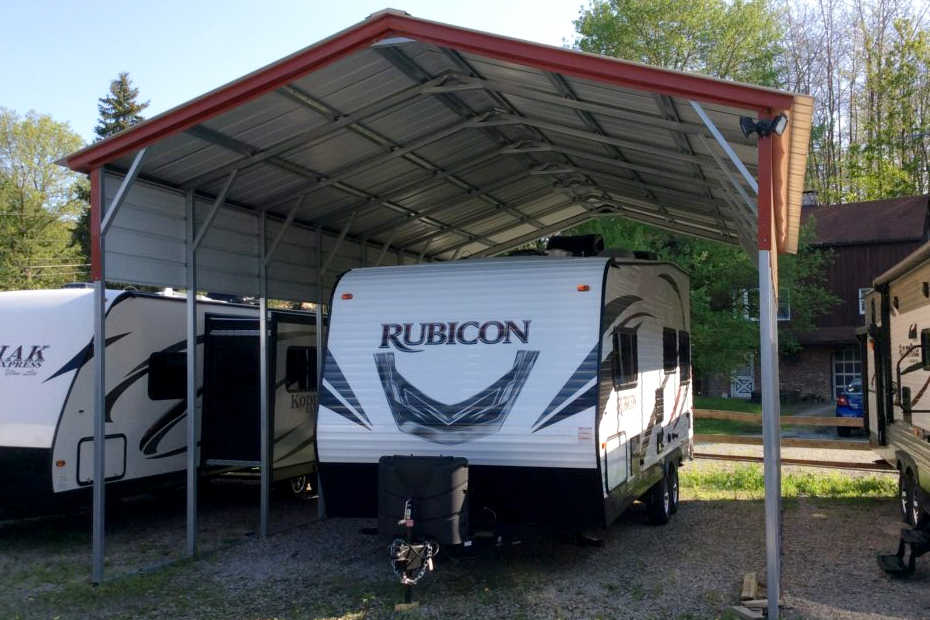 14 gauge galvanized steel framing with 29 gauge metal roofing.
All base units have double base rails
14' double legs spaced 5' on center or less
center & leg bracing for added strength and stability
Concrete or mobile home/ground anchors included.