Who is excited Chip and Joanna Gaines are back on air? They are ever-present here in Waco, and I'm thrilled that Farm + Yard has been a part of watching them grow. It's been fun watching first-hand how the Gaineses have helped boost this tiny town and instilled their family-oriented values into everything they do. When they built Magnolia Market at the Silos a few years back, we were anxious to see what it was all about.
Since we live just a few minutes away, we created this quick guide to visiting Magnolia Market from a local's perspective. Enjoy!
4 Things to Know Before Visiting Magnolia Market
1. It's More than Just Magnolia Market
The Magnolia Market is a dream shop for anyone who loves Joanna's style and is a fan of the HGTV show, Fixer Upper. But there's more at the Silos to explore! While Rosa can get lost in the Market for hours, I personally love the Magnolia Seed + Supply, a tiny (and I mean tiny) gardening shop surrounded by vegetable and flower gardens.
DID YOU KNOW WE BUILT THE SHED THAT IS NOW THE MAGNOLIA SEED AND SUPPLY STORE?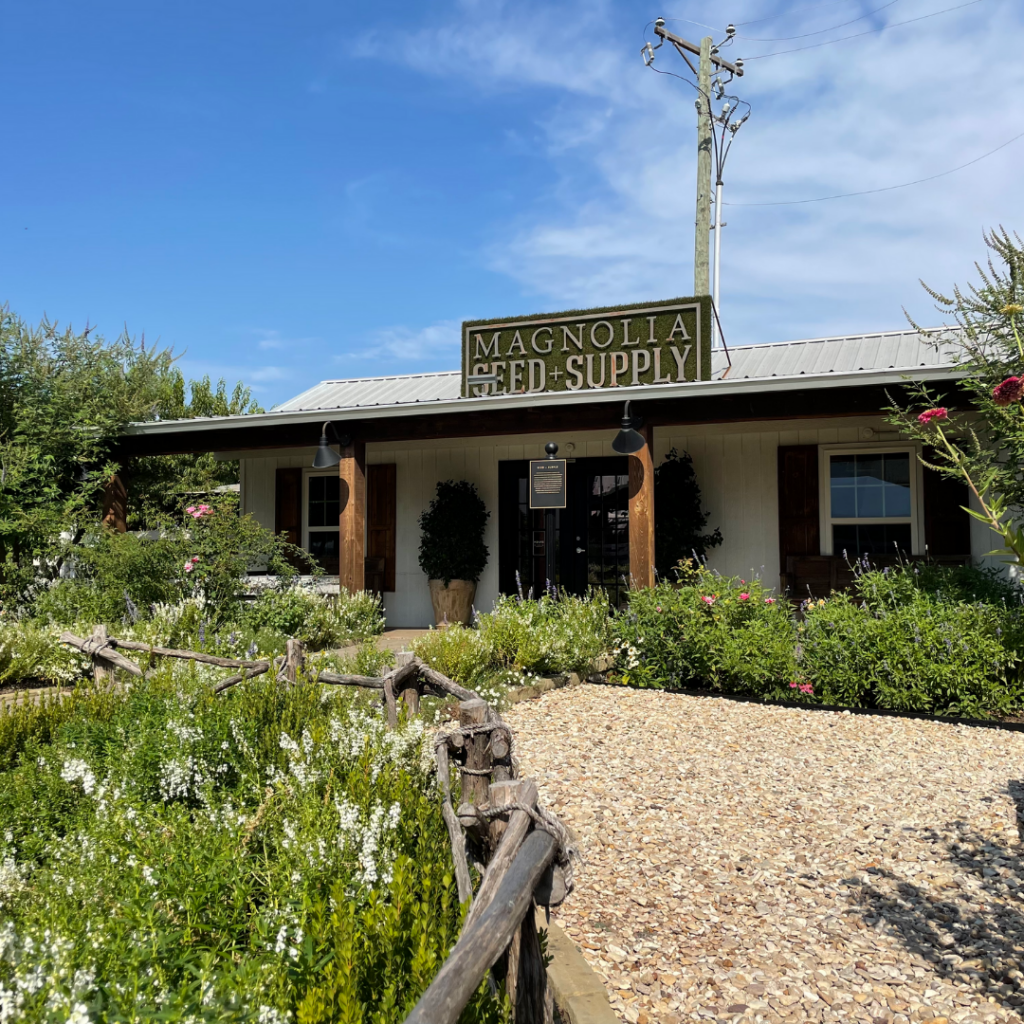 Also know that the Silos is a pretty big place! It spans a couple of acres that are impeccably cared for with gardens, grassy open spaces, picnic tables, and lots of neat design elements to enjoy as you bounce between the shops, food trucks, and the bakery.
You do not want to miss the new Wiffleball Field. This is a great addition to the property! It's a fun way to stop and stretch your legs if you're just driving through or a great place to spend a few hours if you have the time.
2. Embrace the Crowds
Magnolia Market is very popular and attracts a ton of tourists, but don't be discouraged by long lines or crowds. In fact, I might even venture to say that checking out Magnolia on a crowded day is the best way to experience the Waco community! Lines move quickly and you'll have plenty of time to explore the grounds, checkout the Market and Magnolia Seed + Supply, and grab a cupcake from Silos Baking Company.
Heads up: There is ALWAYS a line at Silos Baking Company — rain or shine, early or late — and for good reason. It's really good!
Pro Tip: If you want a coveted cupcake, you need to be in line 30 minutes before the bakery opens. I've missed out more than once.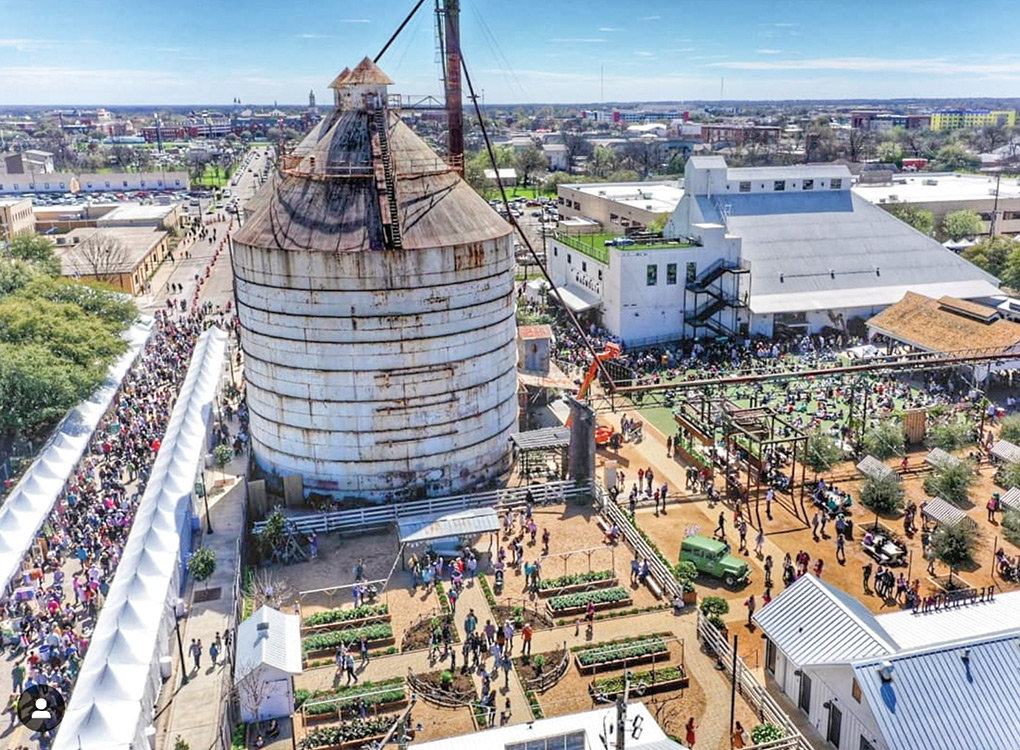 EVEN MORE Pro Tip: Tuesdays, Wednesdays, and Thursdays are the best days to go if crowds aren't your thing. There are a lot fewer people roaming around during the middle of the week. In fact, in my experience, you can virtually have the place to yourself first thing in the morning.
3. Go Hungry!
While exploring Magnolia Market is probably #1 on your agenda, there is a lot of good eating to be done, too! Onsite food trucks serve up a wide variety of options — from BBQ and pizza to popcorn and gourmet juice, there is something for everyone. Then just grab a seat on the beautiful grounds and have a picnic!
If you're looking for Chip and Jo's sit-down restaurant, Magnolia Table, you'll need to hop on the Shuttle.
They have fantastic drip coffee and pastries at Magnolia Press as well as the relaxing outdoor lounge area with fireplace. Honestly, it's dreamy.
Be warned: a reservation is strongly encouraged. It's usually packed and wait times can be really long!
4. Take a Break and Explore Waco: Silo District Trolley
It's hot in Texas (I probably didn't need to tell you that!) and you'll likely want to get out of the sun and take a break from exploring the Silos at some point. Jump on the free Silo District Trolley and enjoy a ride around downtown Waco. It's a really fun way to see everything and kids love it, too! Feel free to hop out when something catches your eye, like the suspension bridge, Dr. Pepper Museum, and any number of shops and restaurants. The trolley runs on a 15-20 minute loop so you can be back on your way to Magnolia Market in no time.
Magnolia Market at the Silos is a must if you're in the Waco area — it's just a feel-good place with lots to do and see. Once you've explored and gotten inspired at Magnolia, come talk with us about how we can help make your dream backyard a reality. We're just 11 minutes down the road and would love for you to stop by and say hello!
And, if this is your first time, welcome to Central Texas. I hope you love it here as much as Rosa and I do.