Tree Frogs' fort playsets are designed to have either a playhouse, picnic table, or a sandbox on the lower level. The choices are endless! To view the entire collection of Tree Frog swing sets, and to see the standard features of each different play set, 
download the Tree Frogs catalog
or give us a call at (254) 537-1014 to design the perfect playset for your backyard!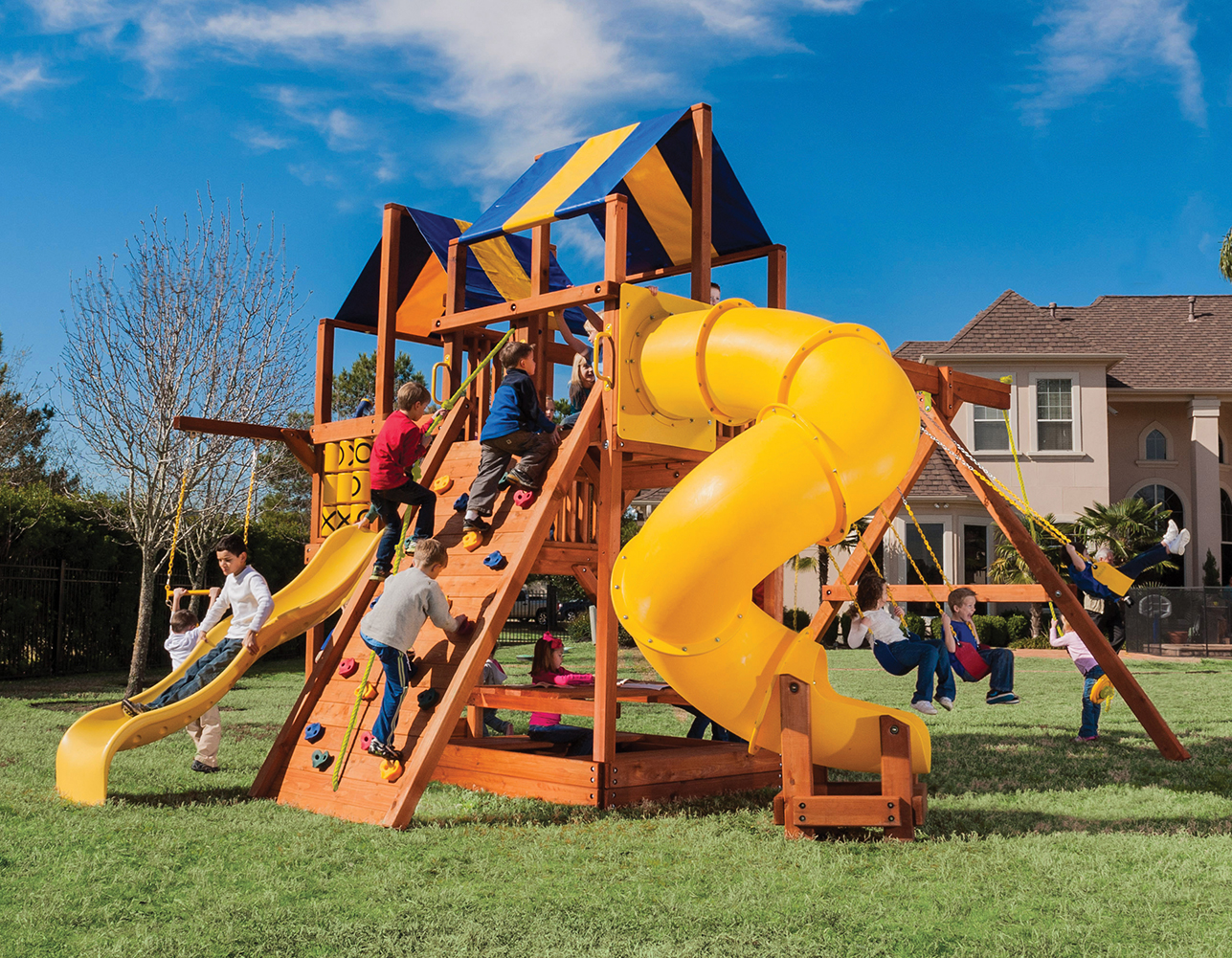 Farm and Yard Fort Base Playsets