With a range of sizes and options available, the Standard Carport is a popular choice for protecting your car, boat, or truck in an affordable way.
A carport not only protects your vehicles against the harsh elements of winter but also the heat and intense sun during the summer!
Sizes Available: 12×21 to 24×41 [Check out the 2019 pricing guide]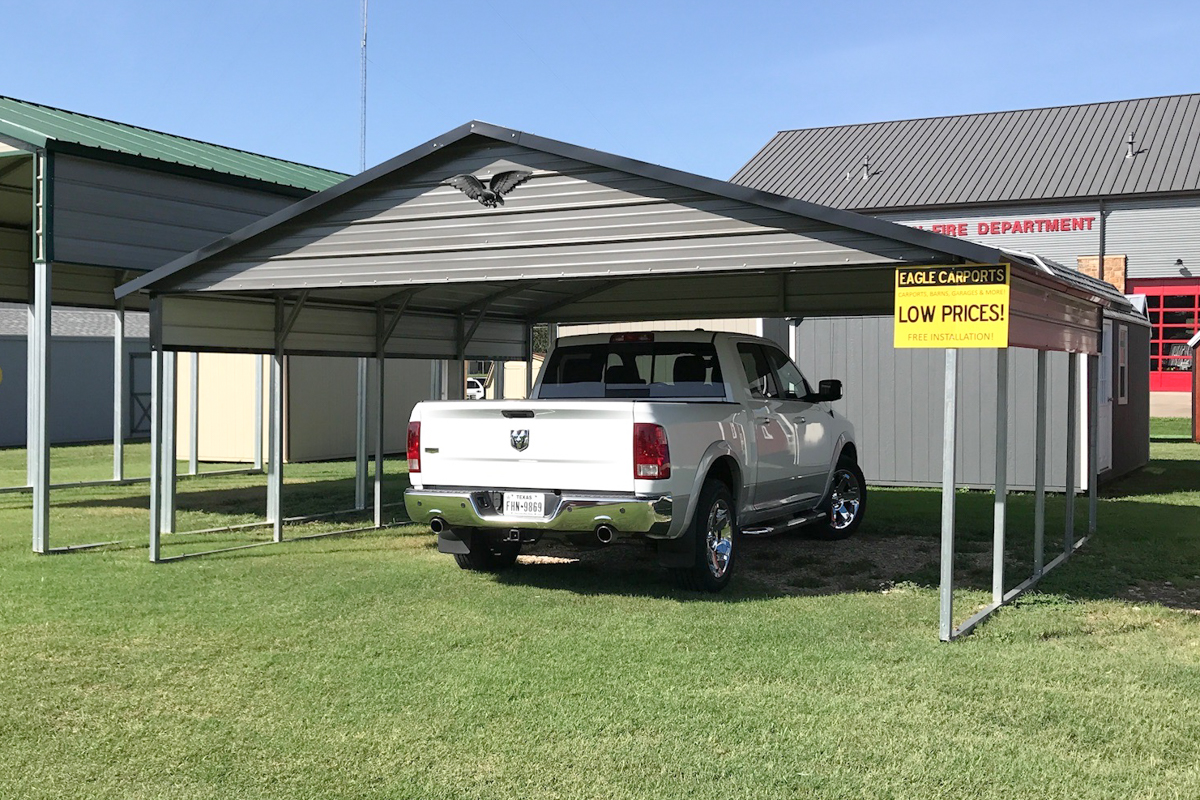 14 gauge galvanized steel framing with center bracing & 29 gauge metal roofing
All base units have 6' legs spaced 5' on center or less,
and (4) 2' corner braces for added strength and stability.
Concrete or rebar anchors included.