The spirit of the holidays is among us.  Our bellies are full from Thanksgiving and we're spending our free time decorating our homes for Santa.  I am a sucker for the holidays.  I love the lights and the football and the food.  I can't get enough of the holiday cheer.
But, let's be honest.  It's a stressful time.  Real life can sometimes impose itself and can make it difficult to stay merry and bright.  Work still has to be done.  Kids still have to be fed.  And, for some reason, we have to fold and actually put away the dang laundry week after week.
Here are 3 simple ways to have a stress-free holiday season:
1.

 

Do, delegate, or delete
As a busy husband, (twin!) father-to-be, and business owner, I am all too familiar with the to-do list.  My wife keeps her own to-do lists with different tasks and together we make it all happen.  But, that only happens because we follow a simple formula: do, delegate, or delete. 
Whenever there is something that needs to get done, like cook the ham for Christmas Eve dinner or cut the grass one last time, we use this simple formula to get the task off of the to-do list. 
You do the task and mark it off. 
You delegate the task and mark it off.
Or, you can delete the task from the list altogether.
When you follow this formula, everything gets accomplished!
2.

 

Remain organized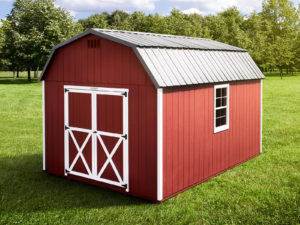 Speaking of to-do lists, keeping track of what to do, when to do it, and who is in charge is a great way to stay on top of everything.  This sounds fine now, but when company is coming over and brownies are burning in the oven and you can't remember the last time you washed your hair, things can go south quickly.
Before things get crazy, get yourself organized now.  Locate everything you need for entertaining, combine lists so you only go to the grocery store once or twice, and NEATLY put things away when you are finished using them for the season. 
3.

 

Give the kids something to do
Ah, children.  Beautiful bundles of joy that can sometimes make you want to scream, especially when you are busy.  Kids need to release their energy and staying in the house over the winter can make everyone a little crazy.  Dress them appropriately and send the little ones outside to play.  Being outside forces kids to use their imagination, run, and scream and do all of the things kids are supposed to do.  Not only is this good for them, but it's also good for you to have a minute of peace once in a while too!
These 3 simple steps will help you have a great holiday season.  And, remember, you're making memories here…not perfection.