The Woodland cabin shell has a rustic, yet classic look on the exterior and it comes with an unfinished interior. It's perfect for the do-it-yourself folks who want to create a personalized space to pursue their passions and make memories.
Contact us to get answers to questions about pricing, available sizes, and style options.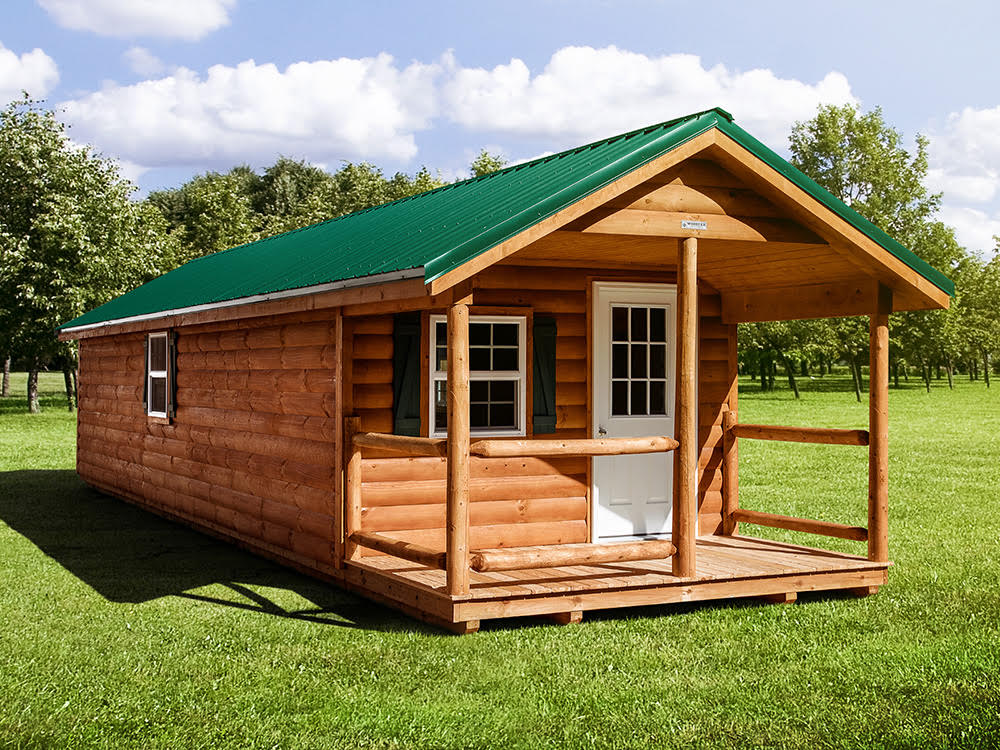 Sizes Available: 12x16 to 14x48
3/4″ Advantech Flooring
2x6 Floor Joists, 16″ on Center
4x6 Notched Runners (Treated for ground contact)
2x4 Studs, 16" on Center, with Double Top Plate
2x8 Stained Pine Log Siding (Available in 4 Colors)
Scissor Truss @ 24″ on Center
Hurricane Ties at Every Truss
7/16″ OSB Sheeting with Tar Paper
Your Choice of Lifetime Architectural Shingles or 29 Gauge Metal Roofing
36″ Insulated 9-Light Fiberglass Entry Door
Three 30" X 36" Insulated Windows
6′ Wide Porch with Cedar Log Railing
Continuous Ridge Vent on Shingle Roof ONLY
Vented Soffit
Overall building dimensions are approximate and may vary slightly. Building heights are measured ground to peak and widths are measured eave to eave.