The Standard is perfect if you need a storage shed to protect your valuables, but you want to stay on a budget. The 4′ side walls mean this shed fits into smaller spaces. The dual pitch of the roof allows for plenty of headroom despite the smaller profile of the building. The Standard is the traditional 'mini-barn' storage shed.
Contact us to get answers to questions about pricing, available sizes, and style options.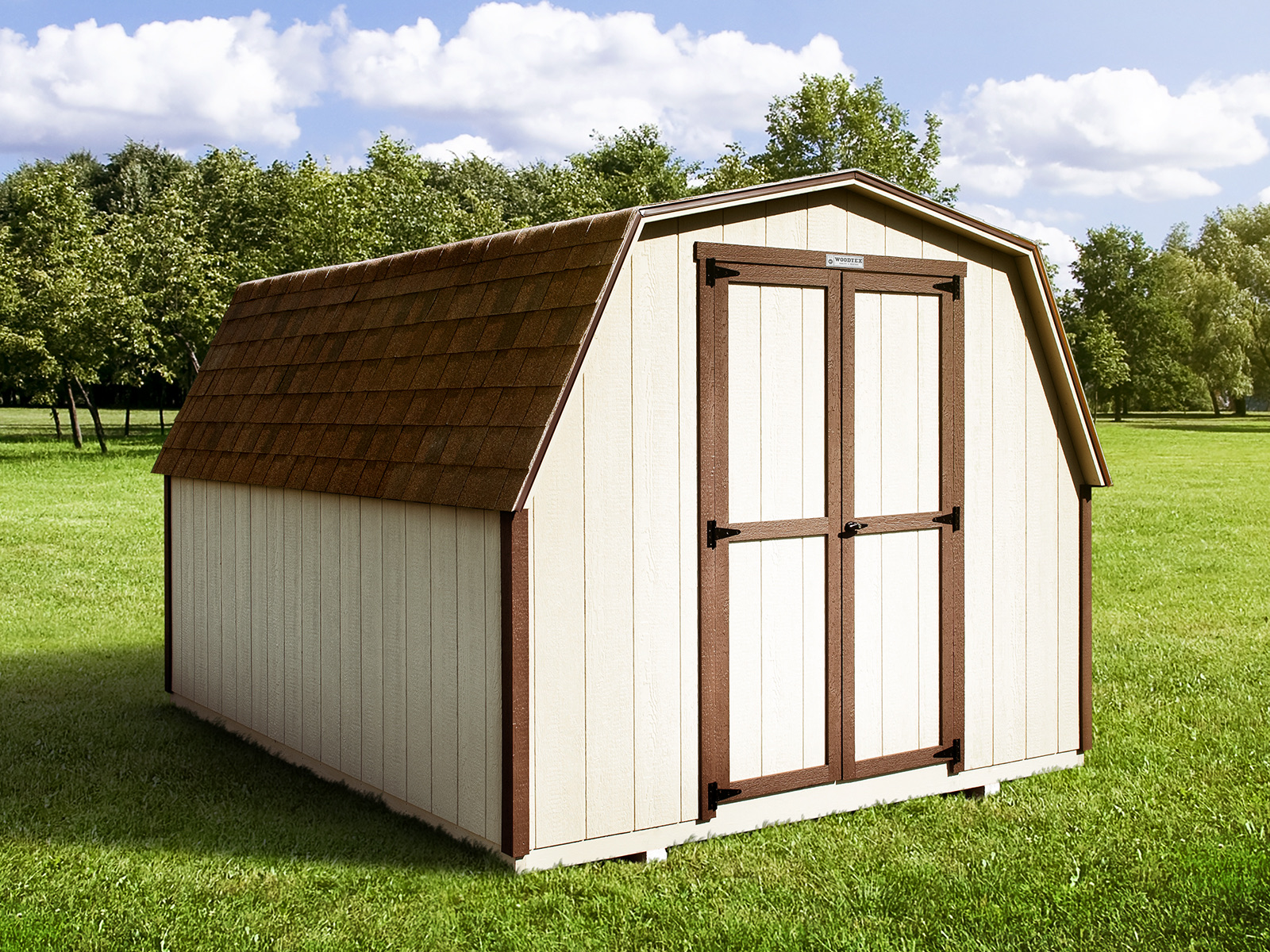 Sizes Available: 8x8 to 12x40
5/8″ LP® ProStruct® Shed Flooring (Protected against fungal decay & termite damage)
Flooring is also Eco-Friendly (no harmful chemicals used)
2x6 Floor Joists on all buildings except for 8′ wide (2x4)
4x6 Notched Runners (Treated for ground contact)
2x4 Studs, 24" on Center
LP® SmartSide® Siding
Your Choice of Paint Color for Siding & Trim
2x4 Rafters, 24″ on Center
OSB Sheeting with Tar Paper
Your Choice of Lifetime Architectural Shingles or 29 Gauge Metal Roofing
4′ or 6′ Double Door (Wood)
Overall building dimensions are approximate and may vary slightly. Building heights are measured ground to peak and widths are measured eave to eave.