The Lancaster is the traditional A-frame cabin shell with a front porch package. The classic roof line helps it fit into many settings. The Lancaster could be finished out as a recreational cabin, or left as a shell and serve as a versatile storage shed. The clean simple lines of the Lancaster honor Woodtex's background in Amish country.
Contact us to get answers to questions about pricing, available sizes, and style options.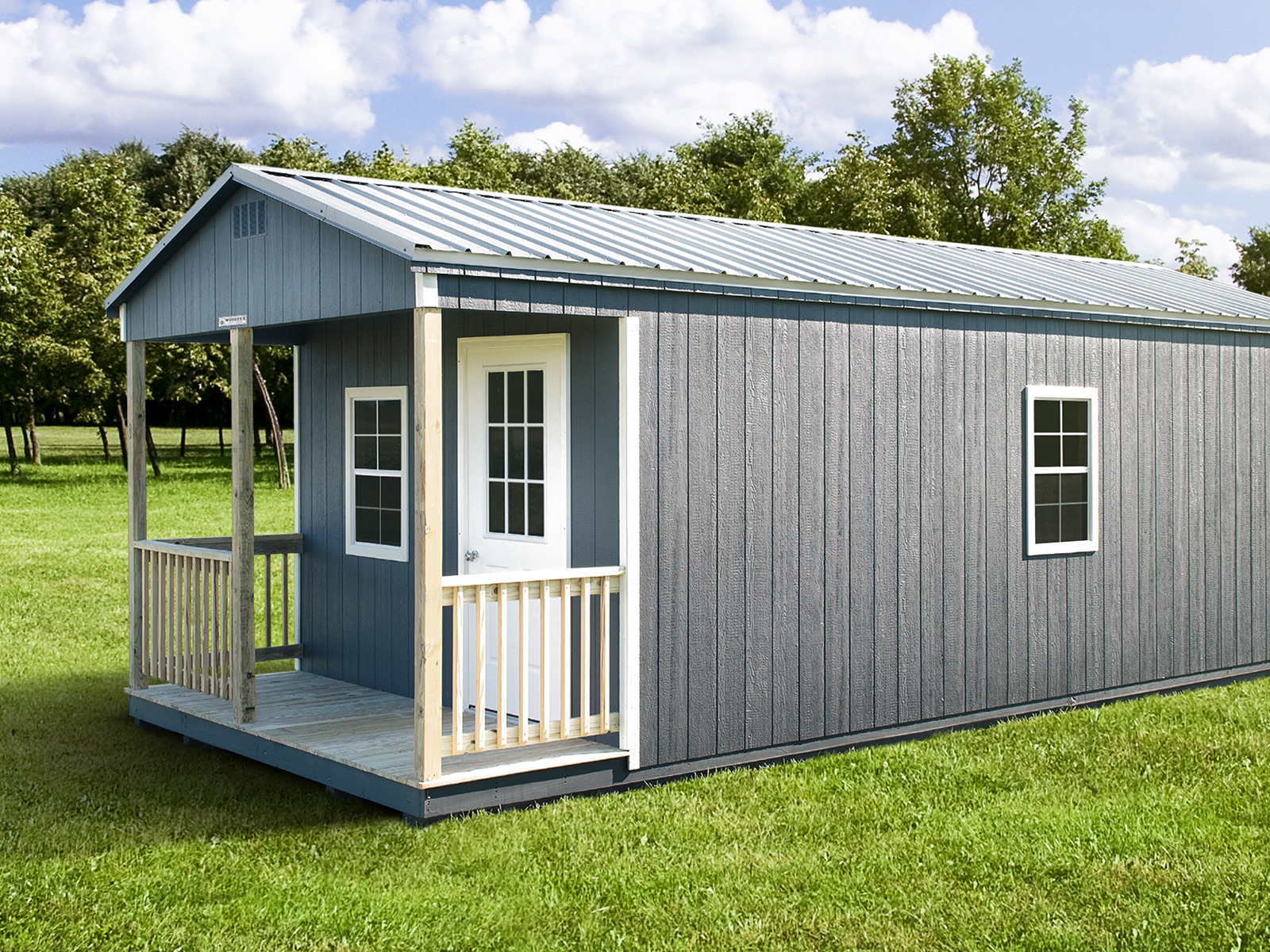 Sizes Available: 8x12 to 16x52
5/8″ LP® ProStruct® Shed Flooring (Protected against fungal decay & termite damage)
Flooring is also Eco-Friendly (no harmful chemicals used)
2x6 Floor Joists on all buildings except for 8′ wide (2x4)
4x6 Notched Runners (Treated for ground contact)
2x4 Studs, 16" on Center, with Double Top Plate
7' 8″ exterior wall height
Window Trim
4' loft over porch
LP® SmartSide® Siding
Your Choice of Paint Color for Siding & Trim
2x4 Rafters, 24″ on Center
OSB Sheeting with Tar Paper
Your Choice of Lifetime Architectural Shingles or 29 Gauge Metal Roofing
Our Spacious 4′ Front Porch Package
36″ 9-Light Fiberglass Pre-hung Door
Three 24" X 36" Sliding Windows with Screens
Two Metal Gable Vents
Overall building dimensions are approximate and may vary slightly. Building heights are measured ground to peak and widths are measured eave to eave.