The Heritage Garden Shed offers a touch of class to your yard, with 10″ overhangs and a steeper roof pitch. Natural light flows freely in through both the larger windows and the transom windows in the doors. Add a dormer to give this shed additional headroom and even more natural light.
Contact us to get answers to questions about pricing, available sizes, and style options.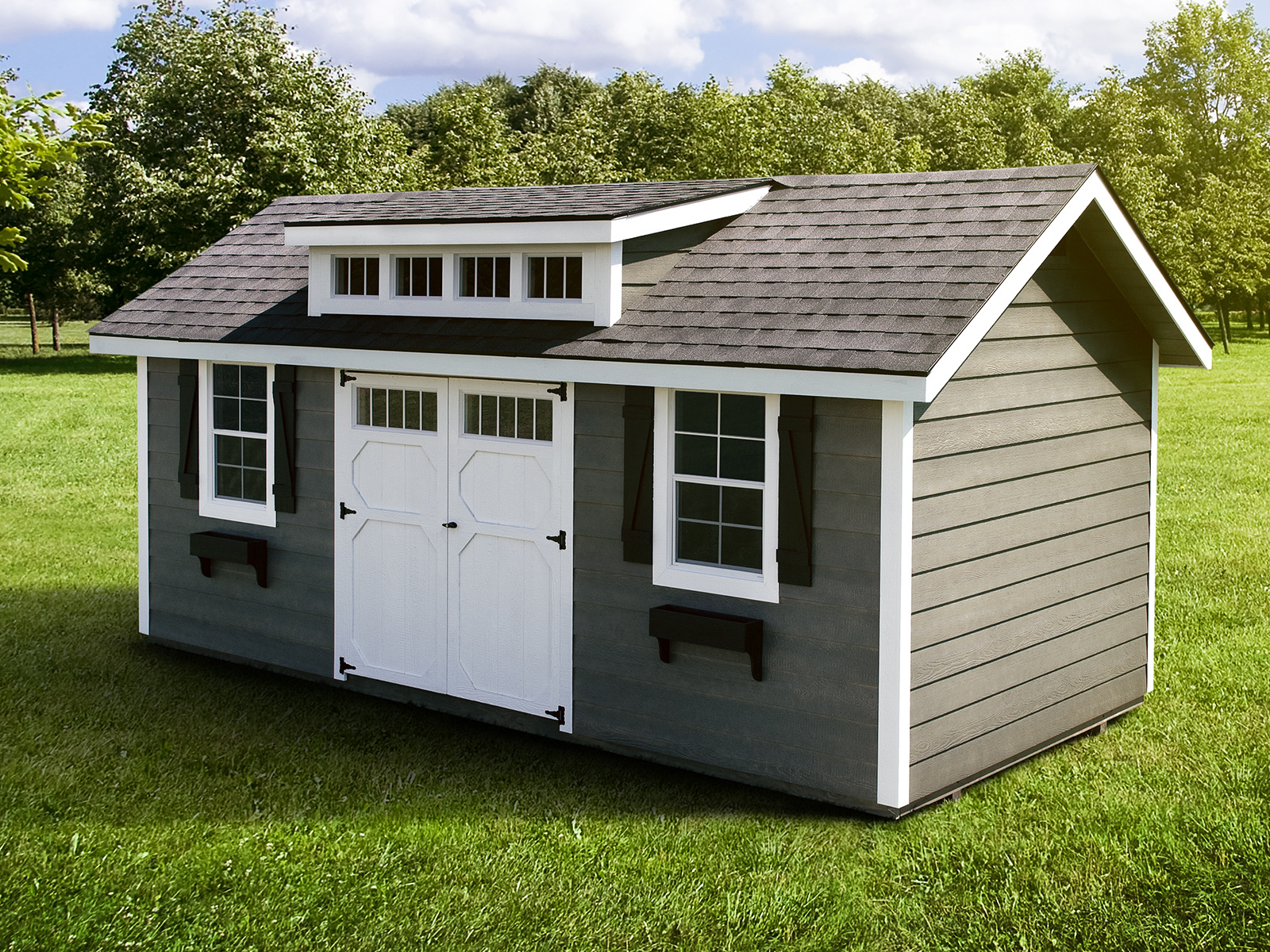 Sizes Available: 8x12 to 12x40
5/8″ LP® ProStruct® Shed Flooring (Protected against fungal decay & termite damage)
Flooring is also Eco-Friendly (no harmful chemicals used)
2x6 Floor Joists on all buildings except for 8′ wide (2x4)
4x6 Notched Runners (Treated for ground contact)
2x4 Studs, 16" on Center, with Double Top Plate
LP® SmartSide® Siding
6' 6" exterior wall height
Your Choice of Paint Color for Siding & Trim
2x4 Rafters, 24″ on Center (Varies depending on snow load requirements)
OSB Sheeting with Tar Paper
Your Choice of Lifetime Architectural Shingles or 29 Gauge Metal Roofing
6′ Double Garden Shed Style Doors with Transom Windows
Two 30" X 36" Sliding Windows with Screens
Window Trim
Two Pair of Shutters (Z Style)
Two Flower Boxes (Wood)
1x6 Fascia
10″ Roof Overhang
Two Metal Gable Vents
Overall building dimensions are approximate and may vary slightly. Building heights are measured ground to peak and widths are measured eave to eave.