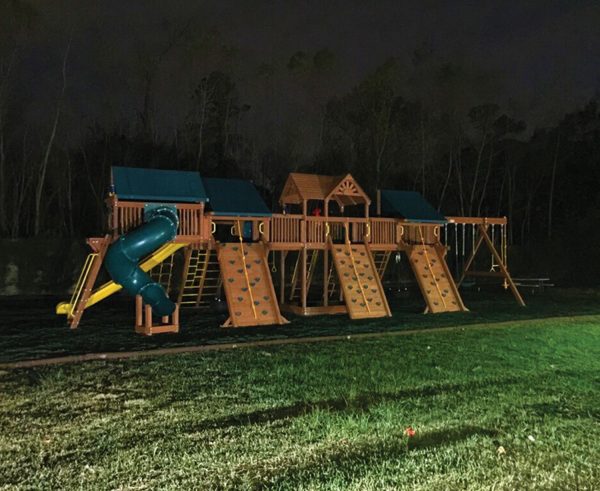 Customizable
At no additional cost, this set is also available in multi-color options including the BYB Tarp Roofs.
7.4 Fuzion Megalopolis – Supreme
At Farm + Yard, turn key FREE delivery and setup within 50 miles of Farm + Yard is included. However, we'll happily go beyond that for an additional fee!
We also offer no early payoff penalty and 90 days same as cash.
Place your order with your first months rent and an equal security deposit or buy the Fuzion Megalopolis Supreme playground outright with 50% down.
Standard Features 
25 Square Foot Playcenter Deck
35 Square Foot MegaDeck Fort Deck
24 Square Foot Extended Loft Deck
Yellow DoubleWall Scoop Slide
Green Deluxe Spiral Slide
Wood Roof
Three Green Tarp Roofs
Wooden Entry Ladder
Two Wooden Step/Chain Combo Ladder
Three Rockwall w/Green Rocks & Yellow Rope
Picnic Table
Two Rope Ladder w/Yellow Ropes
Two Tire Swing
4×6 Extended Monkey Bars
Green Bubble Panel
Two 10ft. Jungle Bridge
4 Position Swing Beam
3 Green Belt Swings
Yellow Rope Swing w/Disc
13 Yellow Safety Handles
10 Yellow Ladder Handles
Three Green Ship's Wheel
Three Blue Telescope
Red Binoculars
Contact Farm+Yard
Interested in learning more about the Fuzion Megalopolis Supreme Playset for your backyard? Or would you like to schedule a free yard evaluation? Feel free to contact us by clicking the button below.