Keep more of your belongings safe and protected with a triple wide RV cover, all from the convenience of your home! The height of the Triple Wide RV Cover with additional width gives you tons of space to store all kinds of tall things like your boat, tractors, and of course–your RV!
Sizes Available: 26×21 to 30×51 [Check out the 2019 pricing guide]
Contact us to get answers to questions about pricing, available sizes, and style options.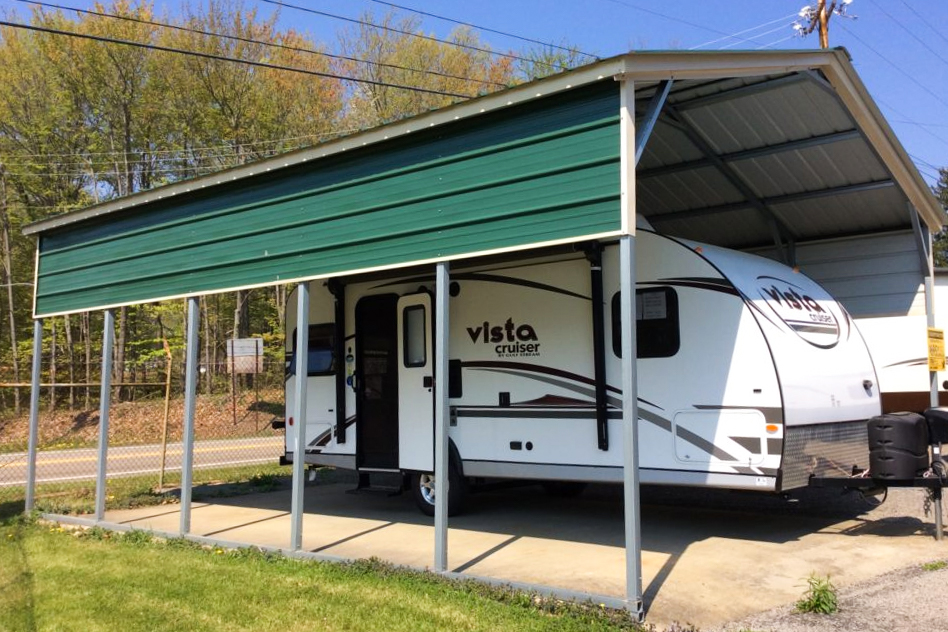 14 gauge galvanized steel framing with 29 gauge metal roofing
All base units have double base rails
14' tall double legs spaced 5' on center or less
Welded trussing & leg bracing for added strength and stability
Concrete or mobile home/ground anchors included