An Enclosed Garage is your ideal solution to protect your vehicles and outdoor gear, with durable metal roofing, siding, and doors. With a wide open space that's protected from the elements and fully enclosed, it's also the perfect spot to work on your favorite hobby or start that business you've always wanted to.
Sizes Available: 12×31 to 30×40 [Check out the 2019 pricing guide]
Contact us to get answers to questions about pricing, available sizes, and style options.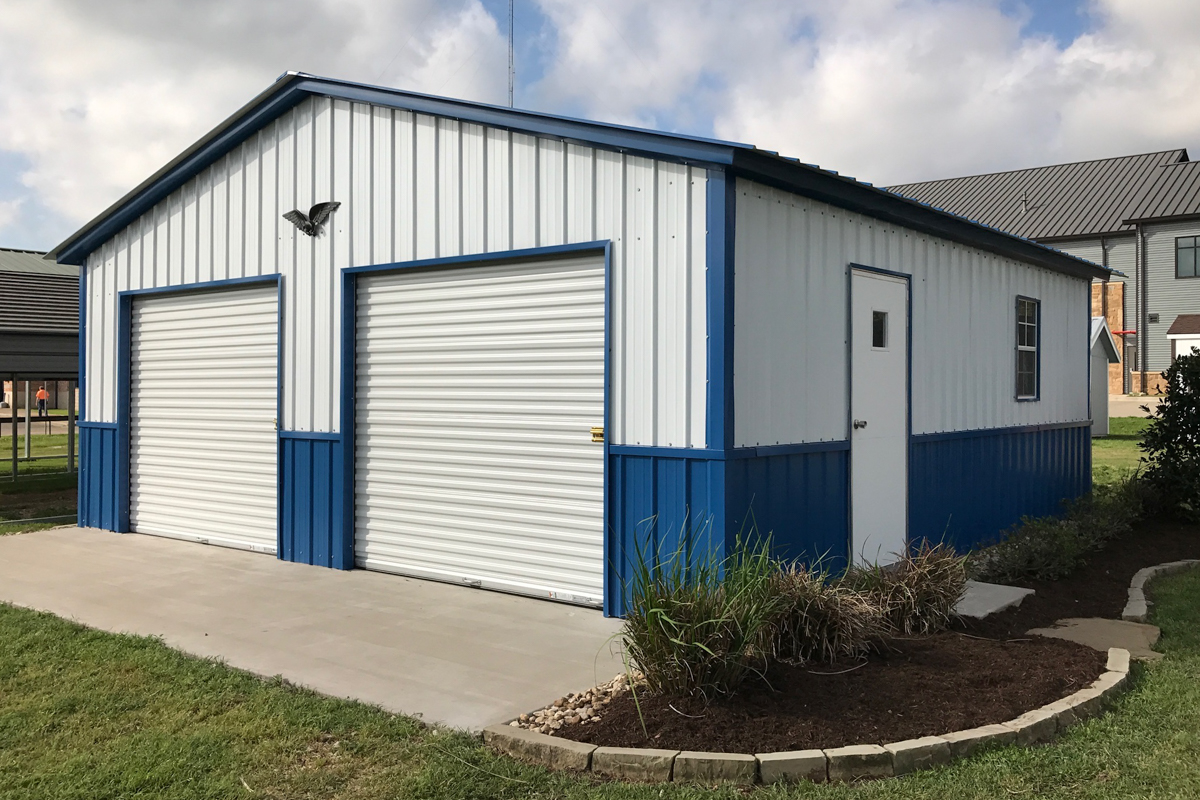 Fully Enclosed Structure
9' legs
Leg framing spaced 5' on center or less
14 gauge framing
29 gauge metal panels on walls and roof
All units include 36" x 80" right ousting walk-in-door
12' and 18' wide garages come with 1 roll-up door and 20' – 30' wide garages come with 2 roll-up doors